On MSNBC's Morning Joe today, Steven Rattner charted July's CPI report, noting that while some inflationary pressures eased last month, strong price growth continues to hurt workers and consumers.
President Biden capped off a good week with an inflation report that was modestly better than expected. To be clear, prices are still rising unacceptably quickly, but at least we may have passed peak inflation.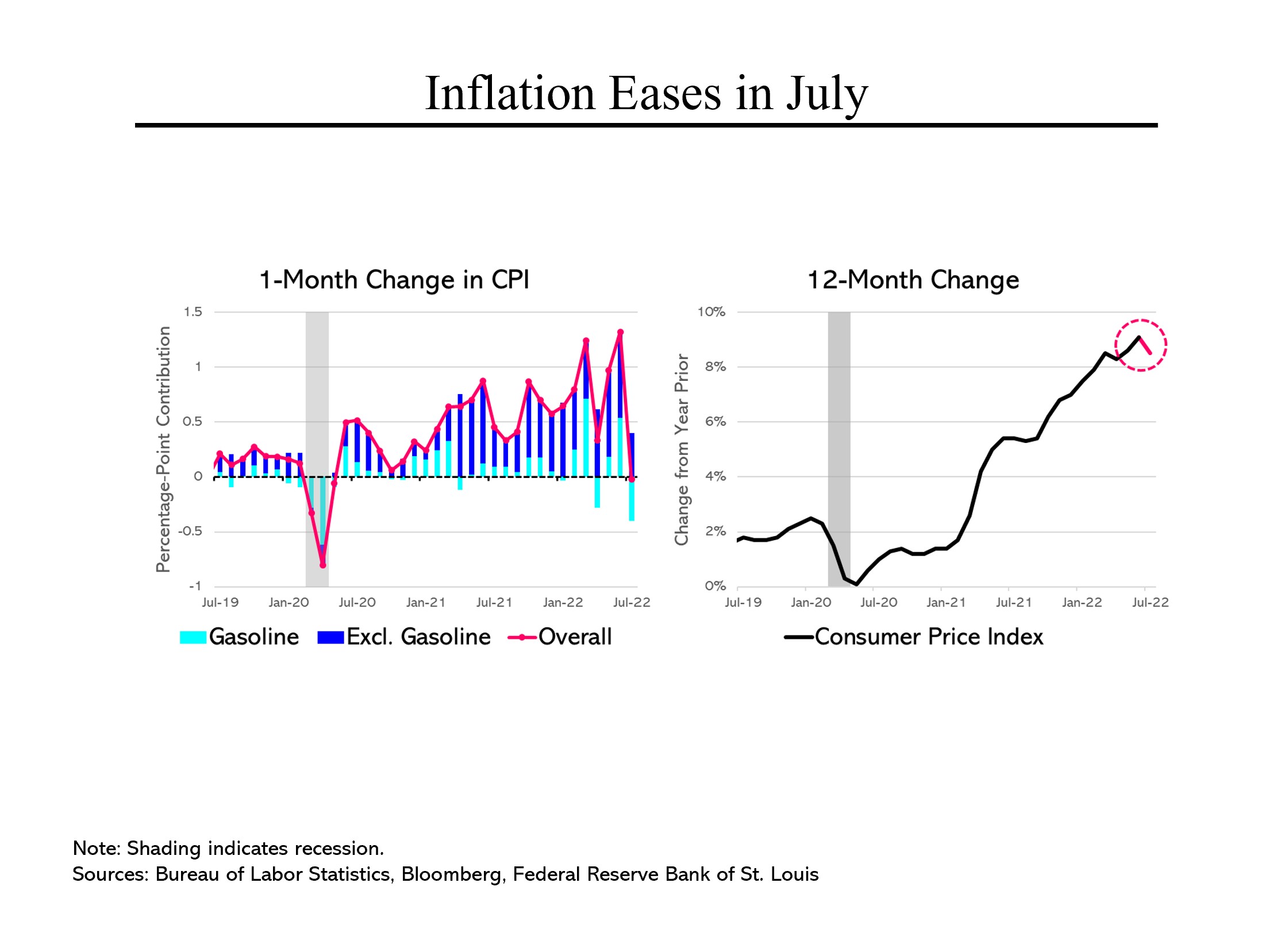 Inflation figures can be confusing – the number most people watch is year over year but that measure can fail to represent what is currently occurring. The good news yesterday is that on a monthly basis, we had zero inflation from June to July. (That's shown by the red line.) Looking inside that zero figure is a bit less reassuring; while gasoline prices fell by 8%, the weighted costs of all other goods and services rose by an equal amount. So without gasoline, our annualized inflation rate in July would have been 5%.
In part because prices didn't rise on an overall basis in July, the inflation rate on a year-over-year basis fell to 8.5%, from 9.1% a month earlier. That's what raises the hope of peak inflation.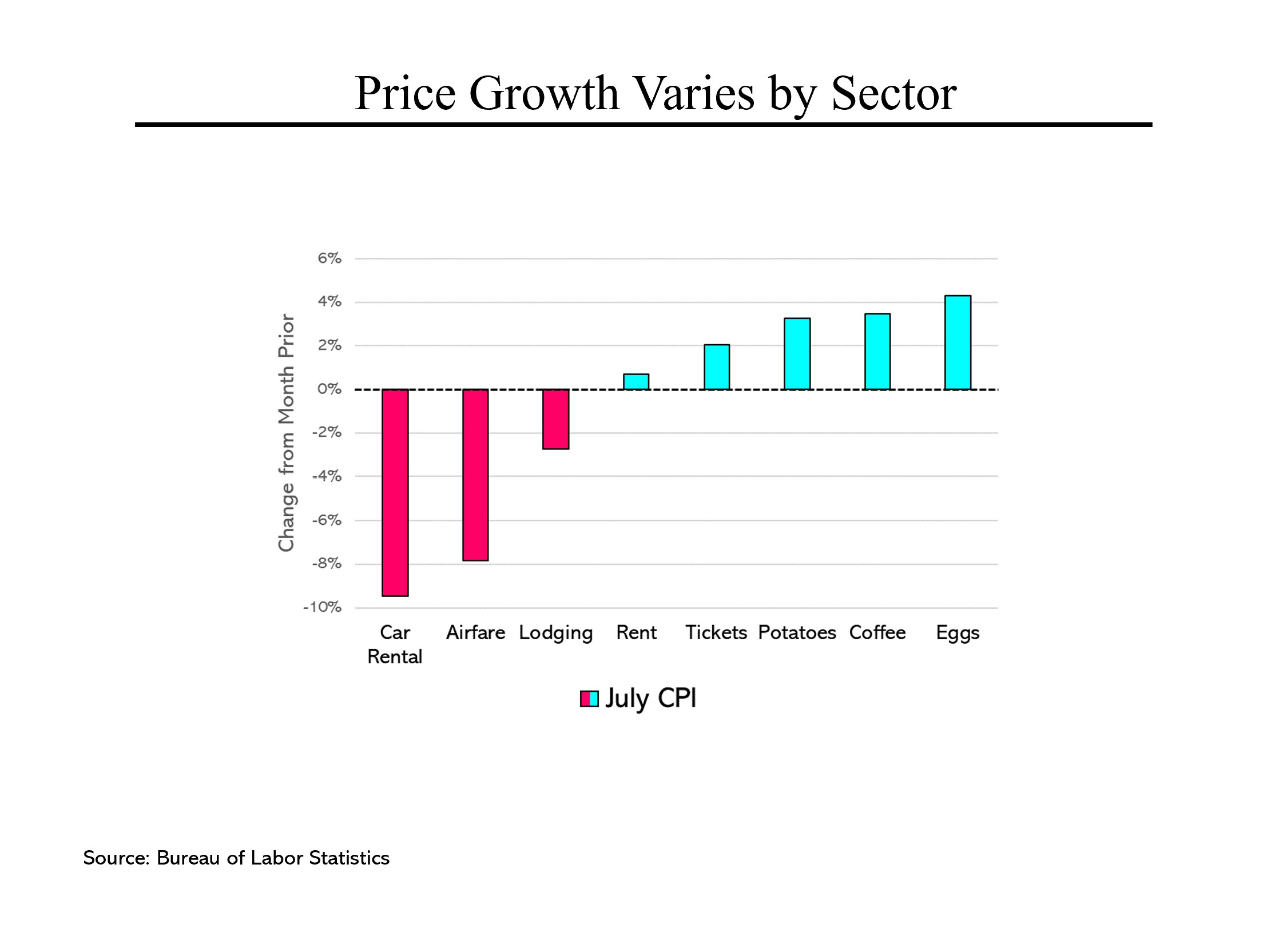 The other drivers of this month's price changes (besides gasoline) are interesting. Some of the categories that have been pushing inflation upward (such as car rentals and airfares) have reversed (in the case of airfares, in part because of the drop in fuel costs). Others, particularly food, continue to rise at an unacceptable rate. The average price of coffee, for example, rose by 3.5% on the month, equivalent to a 50% annual rate. It's important to note that some of these increases are idiosyncratic; the price of coffee only rose by a nominal rate in the previous month (although in July, it was still 20% higher than a year ago).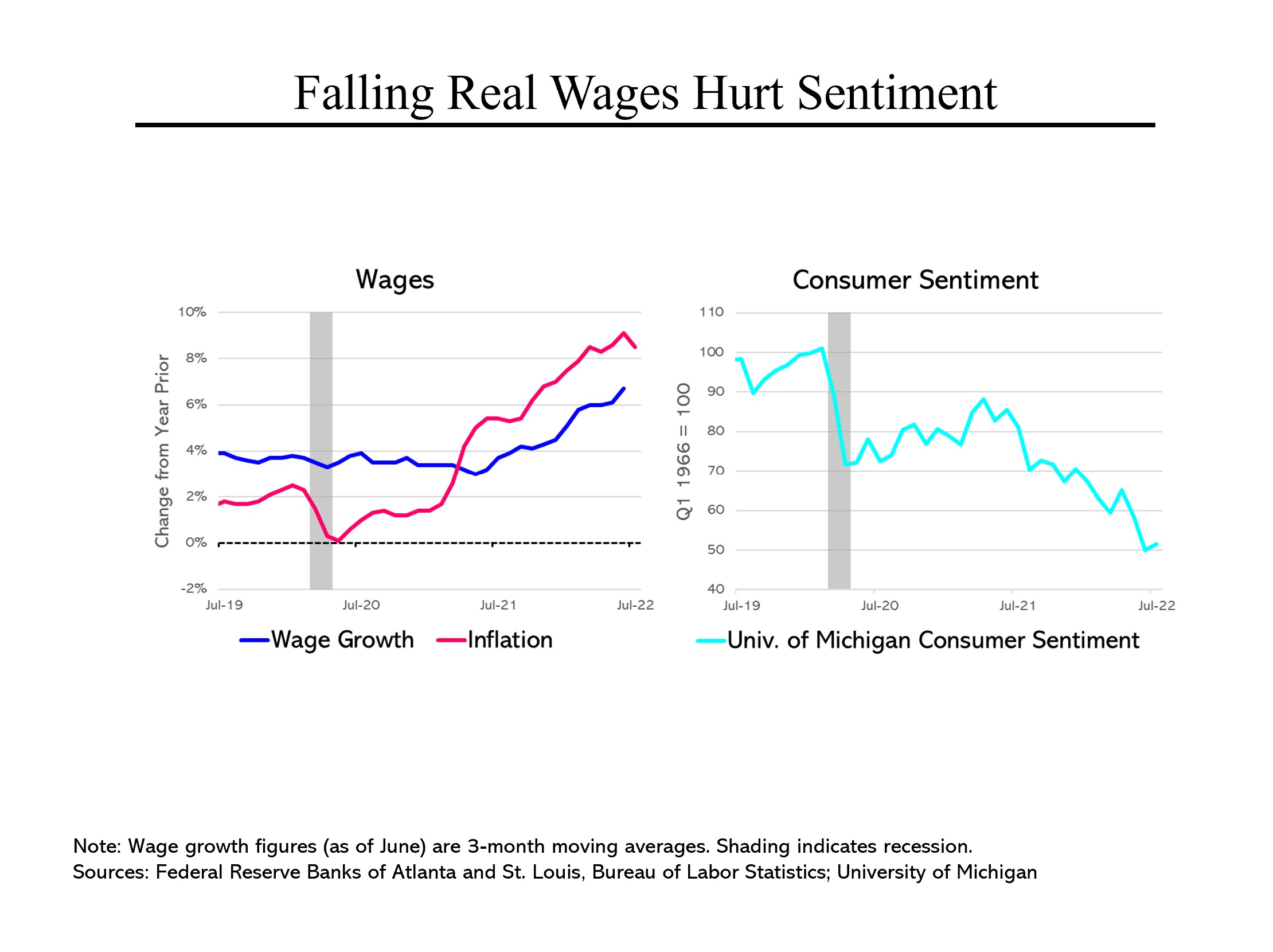 Unfortunately, not all the recent news has been good. Most importantly, the pace of wage increases has continued to accelerate and is now running close to 7%. It won't be possible for inflation to continue to fall unless wage growth moderates. While Americans are regrettably losing purchasing power at the moment, only slower wage growth can meaningfully reduce inflation.
That has left consumers understandably grumpy. While consumer sentiment ticked up a tiny bit last month, it remained near an all-time low. Other measures show that consumer expectations of future inflation have moderated so it will be interesting to see if that helps the weak sentiment readings.