On MSNBC's Morning Joe today, Steven Rattner charted the American economy's contraction for the second quarter in a row while noting that calls of a recession are likely premature given labor market strength.
The Commerce Department reported yesterday that the nation's economy contracted for the second quarter in a row, meeting the common definition of a recession. But are we really in a recession?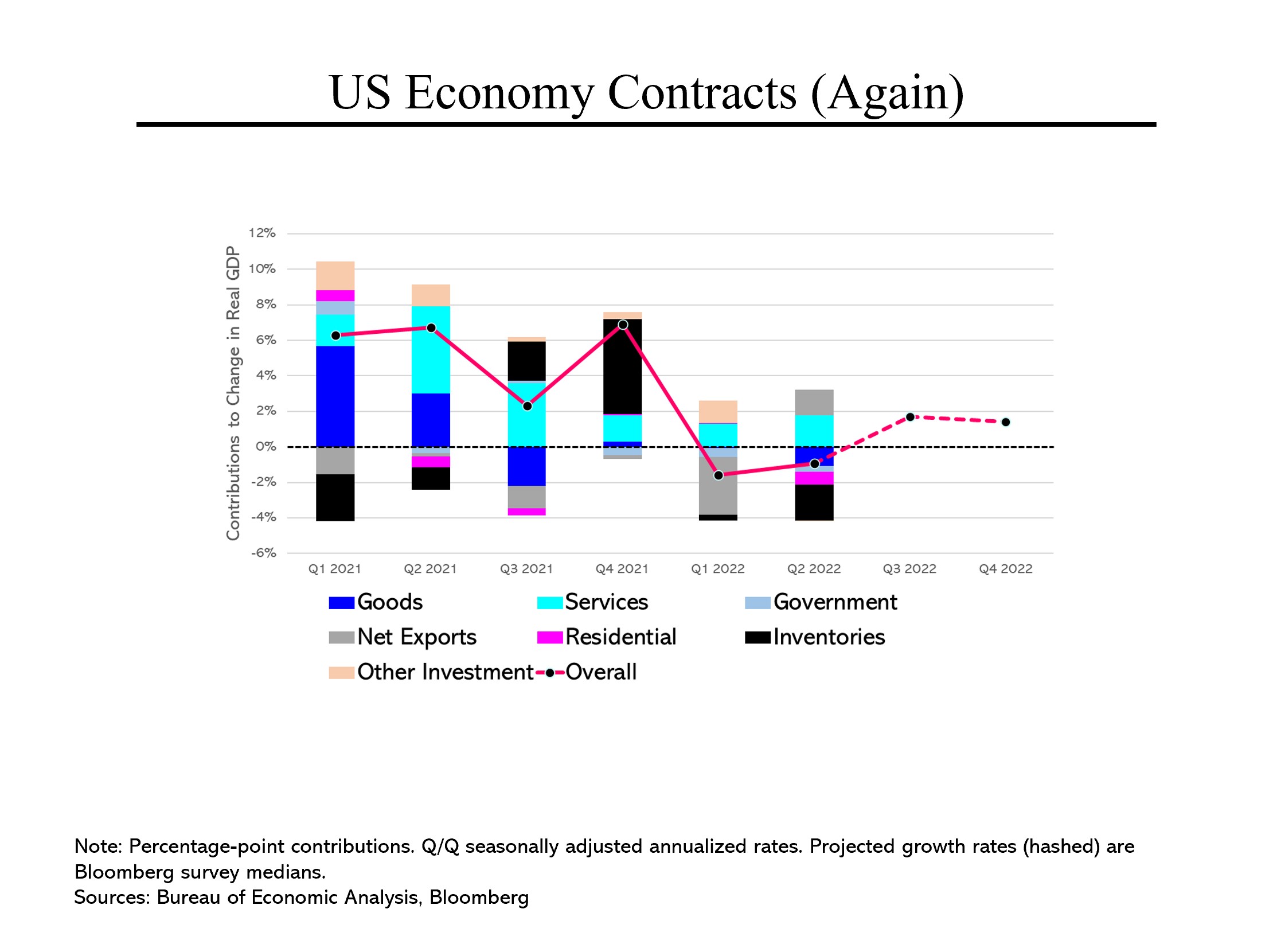 There's no question that the economy is sharply decelerating. As we emerged from the pandemic, growth was robust last year, totaling 5.7% over the previous year. That momentum quickly ebbed in 2022; in the first quarter, the economy shrank by 1.6%. And in the three months ending June 30 (the figures reported yesterday) the decline was 0.9%.
But looking under the hood presents a somewhat different picture. For one thing, spending by consumers has been generally positive. For another, the detractors in both quarters have been somewhat unusual factors, like trade and changes in inventories. That said, note the significant decline in residential construction in the second quarter, likely a harbinger of more to come as mortgage rates continue to rise.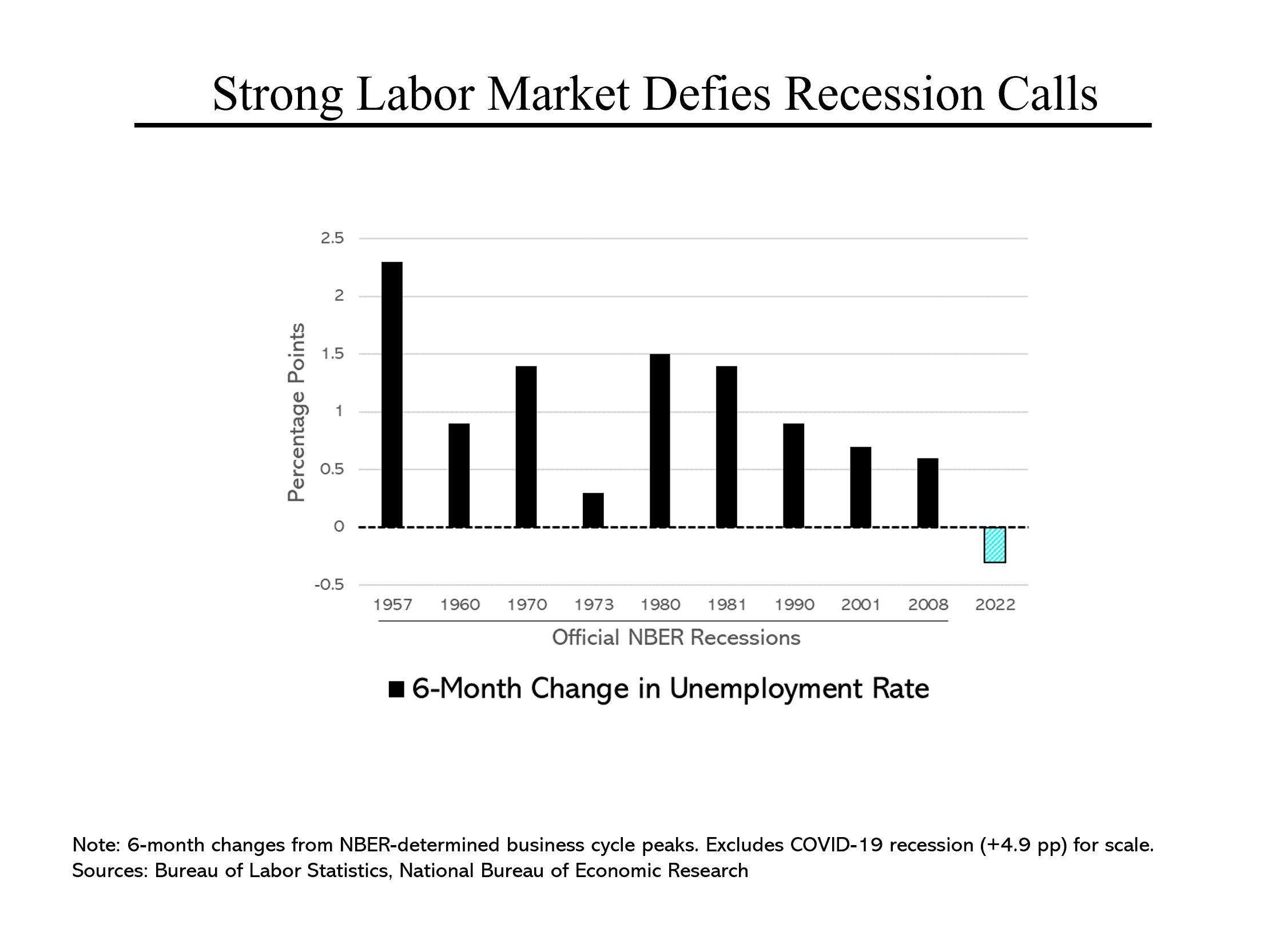 Every other recession in the last seven decades has been accompanied by a significant rise in unemployment. This year, however, the job market has remained robust, with unemployment dropping rather than rising. Last month, the economy created 372,000 jobs, for a total of 2.8 million this year. More than 11 million open jobs exist, nearly twice the number of unemployed Americans seeking work. When the National Bureau of Economic Research – the official business cycle dating organization – looks at the year so far, it's highly unlikely that they would conclude a recession currently exists.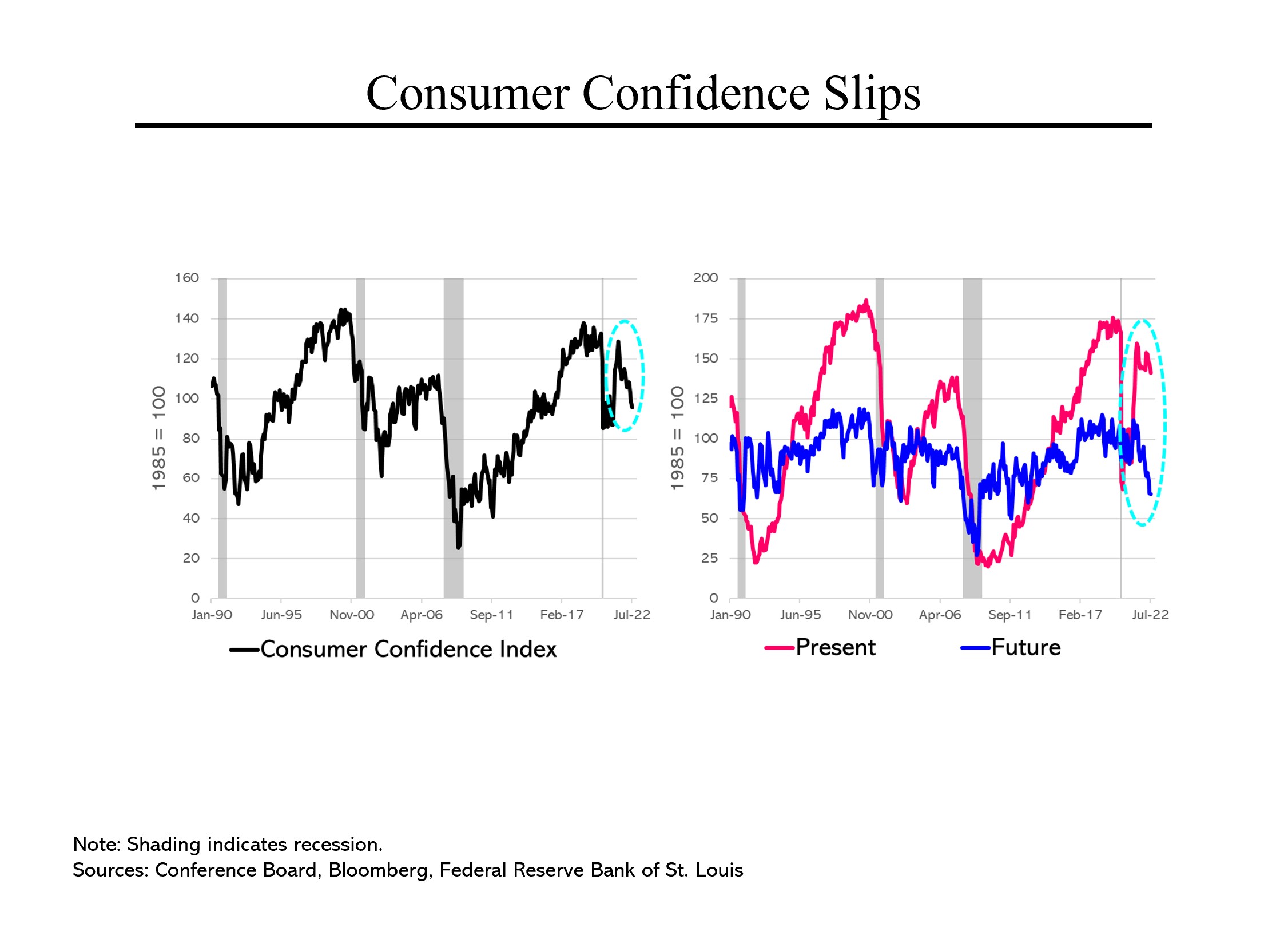 Another important indicator released this week was the Consumer Confidence Index. It has dropped for the last 3 months in a row. Interestingly, when the components of this index are disaggregated from the total reading, it shows that Americans feel quite good about the current state of affairs but are very worried about the future. Note that this index places emphasis on the condition of the labor market so the disparity between present and future makes sense.