On MSNBC's Morning Joe today, Steven Rattner charted the recent extraordinary increases in housing costs – from mortgage rates to home prices to rental expenses.
Amidst all the economic volatility underway, few sectors are oscillating more than housing, in ways that are affecting different groups of Americans in disparate ways and doubtless affecting their views of President Biden's performance differently.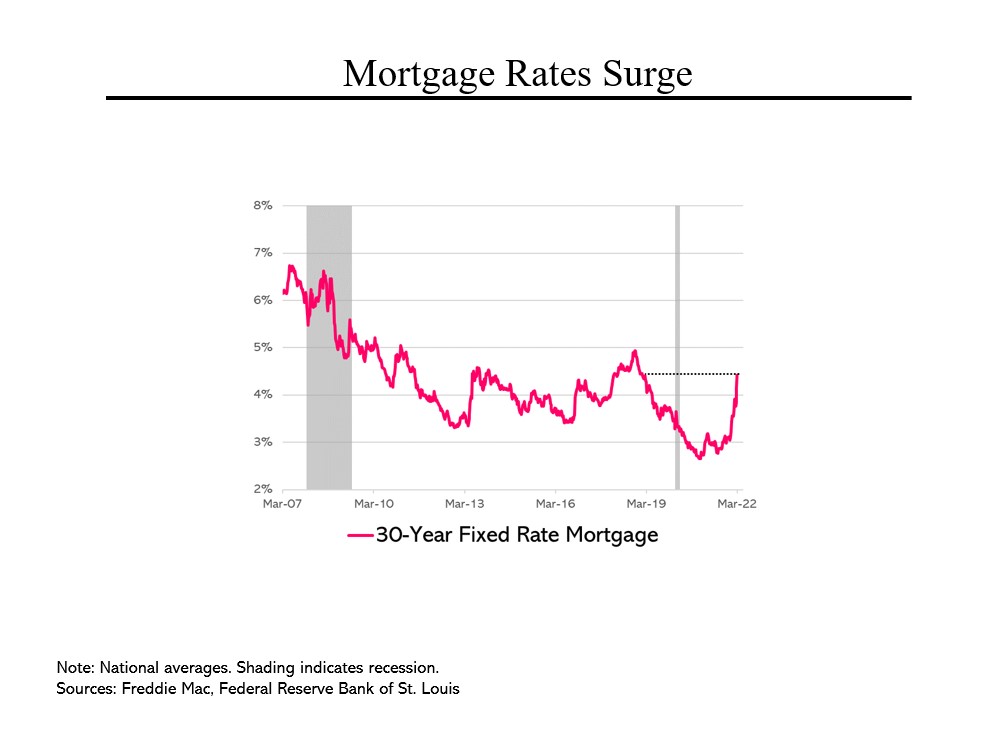 For starters, in recent weeks, mortgage rates have been increasing at the fastest pace since 1987. At the moment, the average 30-year mortgage rate is 4.4%, up from 3.75% three weeks ago. (Back in January 2021, the 30-year rate hit bottom at 2.7%.) All told, the increase puts rates back to where they were in early 2019. The jump is a part of the overall increase in interest rates as the economy grapples with rising inflation and the Federal Reserve begins to tighten monetary policy.
The implications for consumers are clear. A family buying a $350,000 house and financing 80% of the purchase price would face monthly payments of $1,400 at 4.4%, compared to $1,180 had they financed at a 3% rate.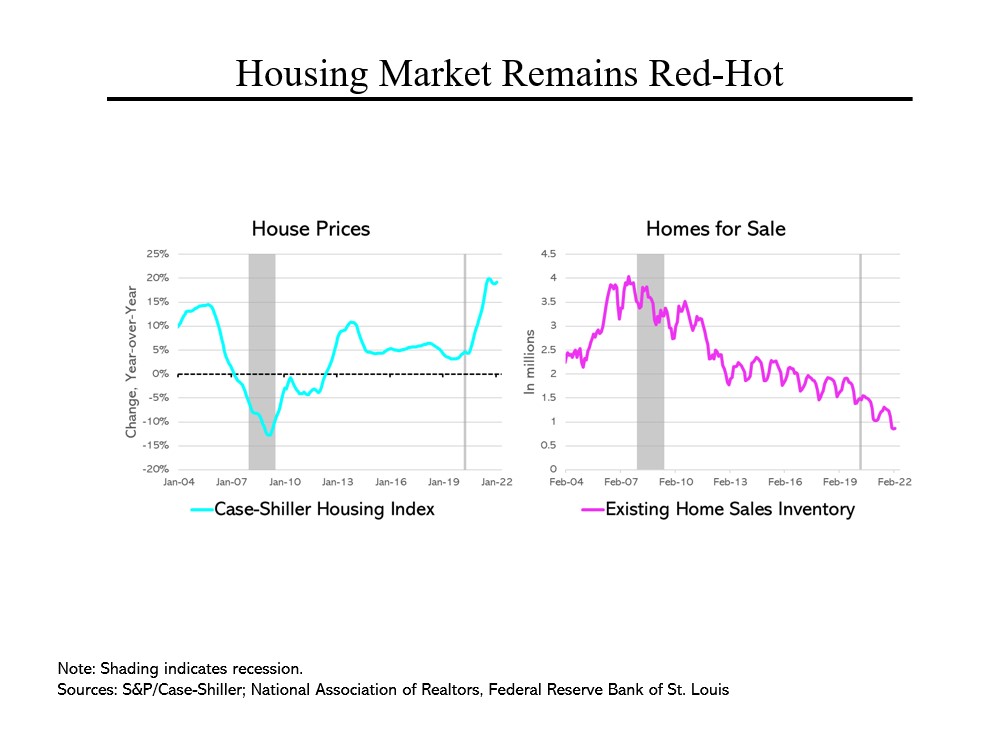 Prospective home buyers are facing two other challenges. First, house prices have been soaring, up 19% in January compared to the previous year, which were up 11%, over the January 2020 level – a 32% increase in just two years. That brought the average home price in February to $357,000, compared to $270,000 two years earlier. Higher prices notwithstanding, the number of homes for sale continues to fall to record low levels, down by almost 50% in the past two years.
Amazingly, half of all home sold are changing hands above the asking price, compared to one-quarter before the pandemic. Similarly, homes are lasting just 14 days on the market, down from 40 pre-Covid.
All of this is partly due to shortfalls in homebuilding dating back to the financial crisis. According to Freddie Mac, the nation is currently short 3 to 4 million housing units. Happily, home building has been picking up, to the highest levels since 2006.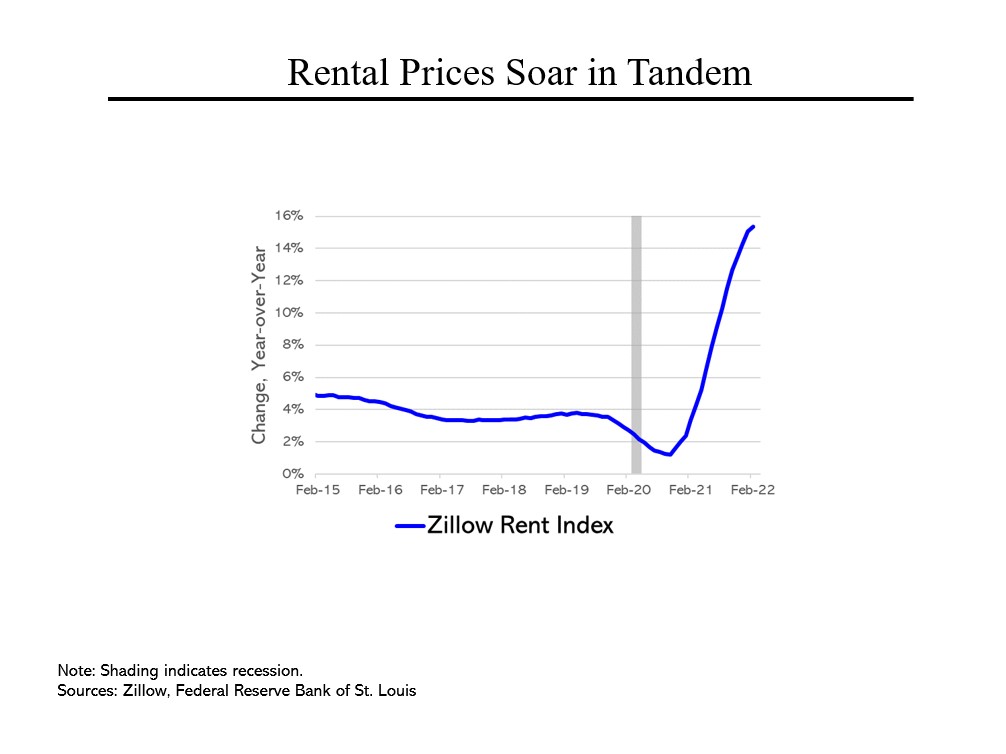 Americans eyeing the rental market are faring no better. Rents are now rising 15% a year. By comparison, rents rose by about 4% annually between 2015 and 2020. The fast pace of increases brought the median rental price to nearly $1,900 per month, up from $1,600 two years ago. (Around 1/3 of Americans are renters.)
For Americans who own homes and don't plan to refinance, all of this could be viewed as good news. But for many others, it has doubtless contributed to the evident economic malaise. In February, 28% of households believed they would be financially worse off a year from now, up from 11% two years ago.