On MSNBC's Morning Joe today, Steven Rattner charted ongoing trends in the housing market, highlighting how a surge in demand, years of underbuilding, and record-low mortgage rates have contributed to one of the hottest real estate markets on record, adding significantly to the current surge in inflation.
The government released new inflation figures yesterday showing rapidly rising prices, including in the housing sector, where home values have been on fire.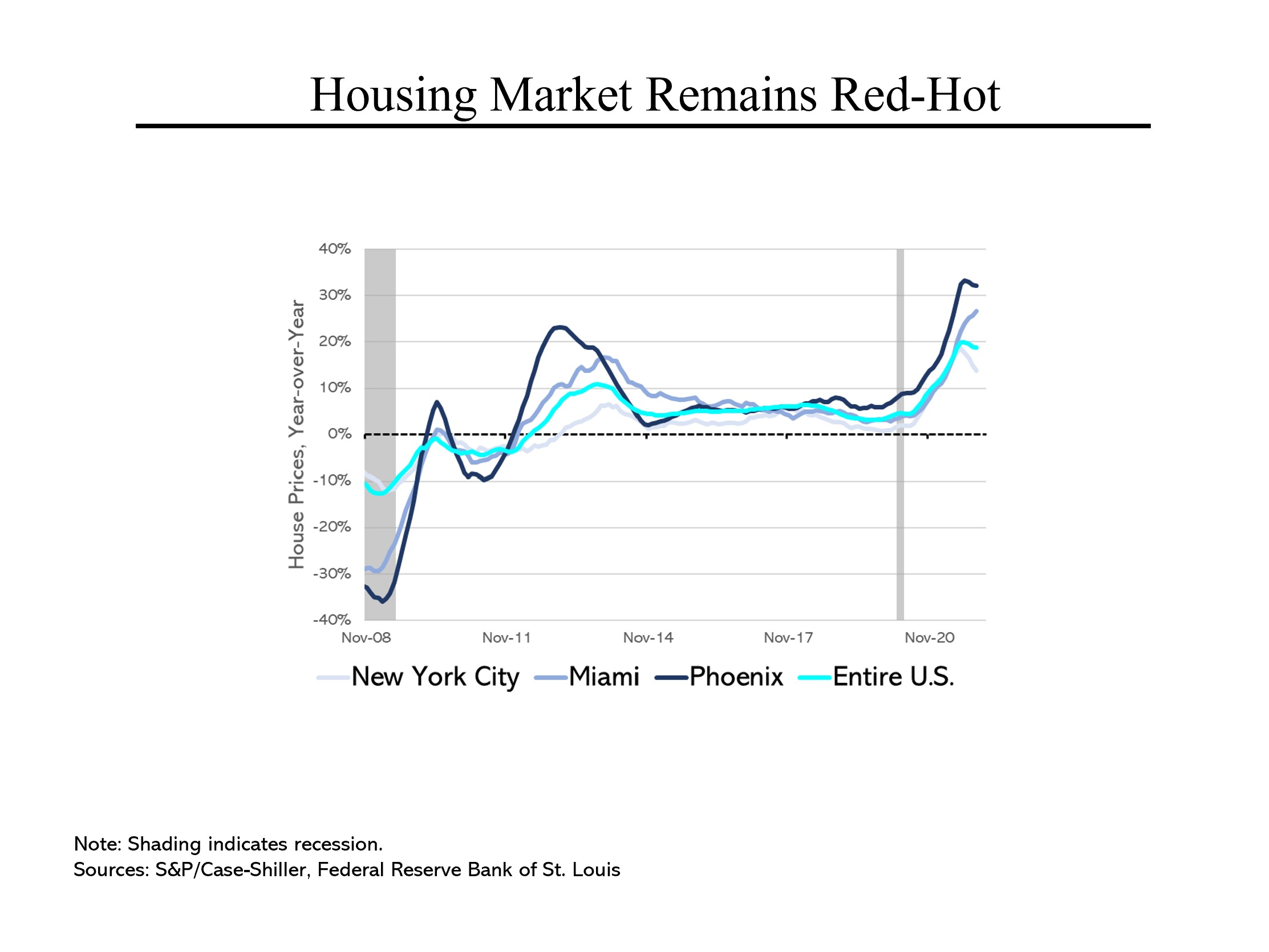 Until the pandemic hit, house price increases had been muted since 2014. But starting in 2020, the rate of increase began to accelerate, reaching a record 20% last August and remaining close to that level since then. That has proved to be a boon for sellers but a tough market for buyers. Last December, 43% of homes that were sold transacted above asking prices. Before the pandemic, that figure was 20%. Similarly, active listings fell in December to an all-time low. Just one month of supply was on the market in December, compared to 2.5 months two years earlier.
House price inflation has not been uniform across the country – markets like Phoenix have experienced particularly fast growth while New York City has been among the laggards. (Worth noting: Rents have also been rising rapidly; 14% in the past year.)
Importantly, because of how the Consumer Price Index is calculated, the full effect of these increases has not yet been reflected in the inflation statistics. With "shelter" comprising about one-third of the inflation index, expect further upward pressure from housing in coming months.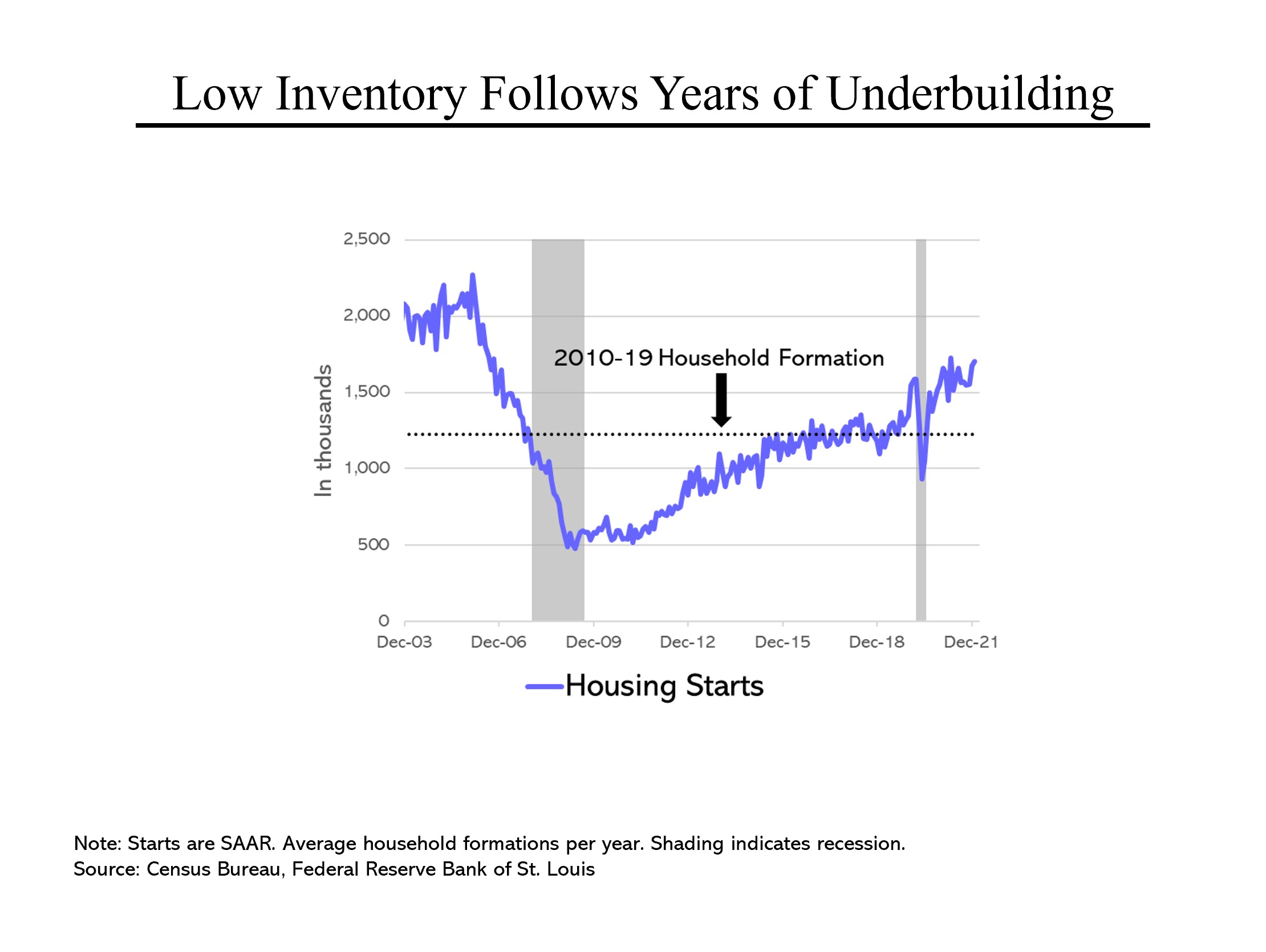 Why are housing prices rising so quickly? One important reason is underbuilding in the years since the financial crisis. With roughly 1.23 million new households being formed each year, slow building over the past decade has left the United States short about four million homes. Meanwhile, home ownership rates, which had fallen to 63% from almost 70% before the financial crisis, have been climbing again and are now at 65%.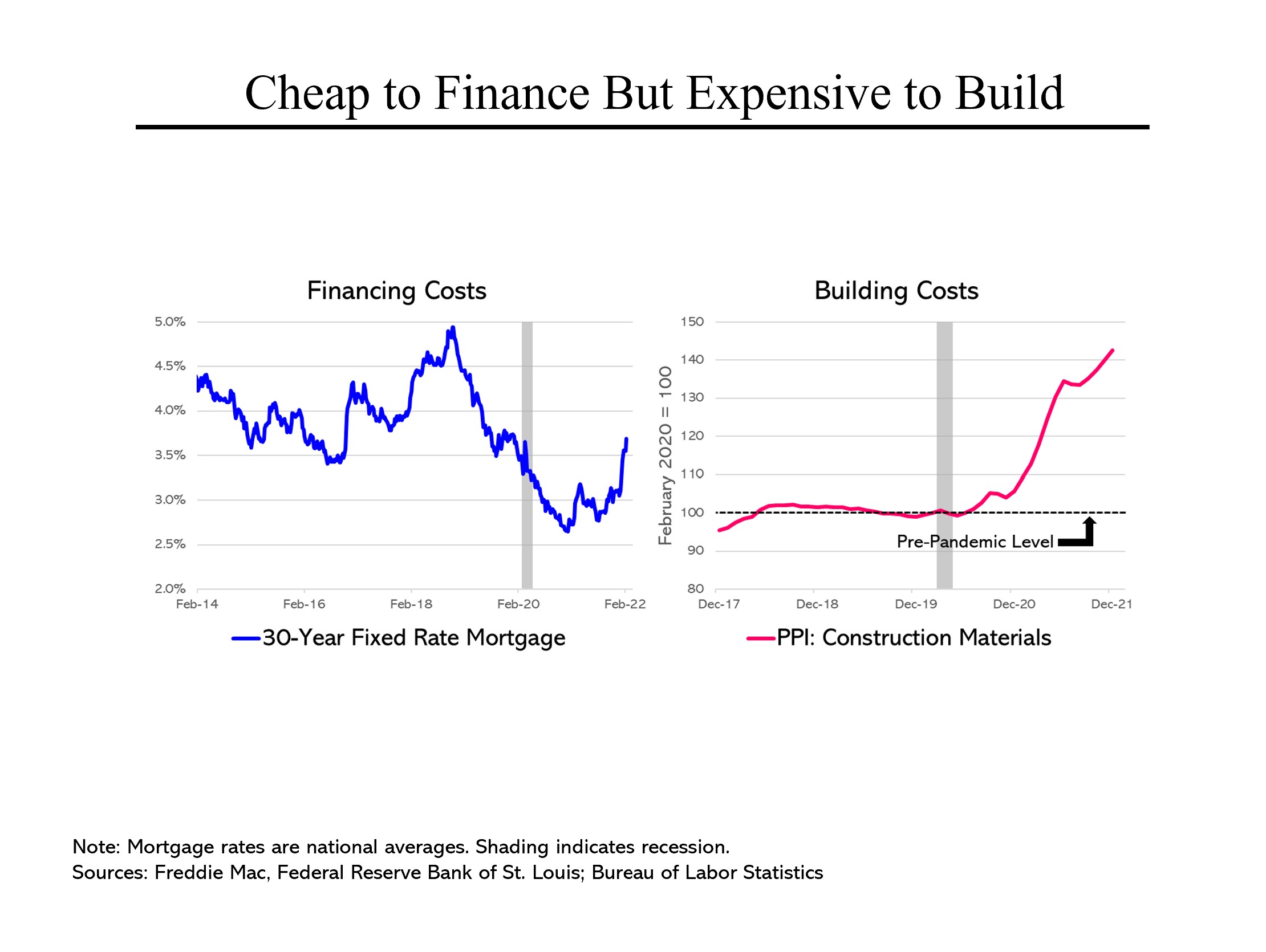 Two other factors have also played into the price increases: Cheap financing and higher costs for builders. On one hand, 30-year mortgage rates, which peaked after the financial crisis at almost 5% in November 2018, declined steadily since then, reaching a bottom of 2.65% in January 2021. While they have risen since then (along with other interest rates), at 3.7%, they still remain low by historical standards.
On the expense side, building costs have been rising rapidly; construction materials now cost 43% more than they did before the pandemic. Lumber prices, for example, which at one point had reached four times pre-pandemic levels, are still 2 ½ times where they were before Covid hit. Copper is 65% higher.