On MSNBC's Morning Joe today, Steven Rattner charted the Delta variant's mounting impact on the American economy, highlighting how depressed consumer sentiment and real-time economic indicators point to a less robust recovery than just a month ago.
The Delta wave of new Covid infections has not only harmed the health of millions of Americans, it has started to have a noticeable effect on the American economy and the pace of reopening.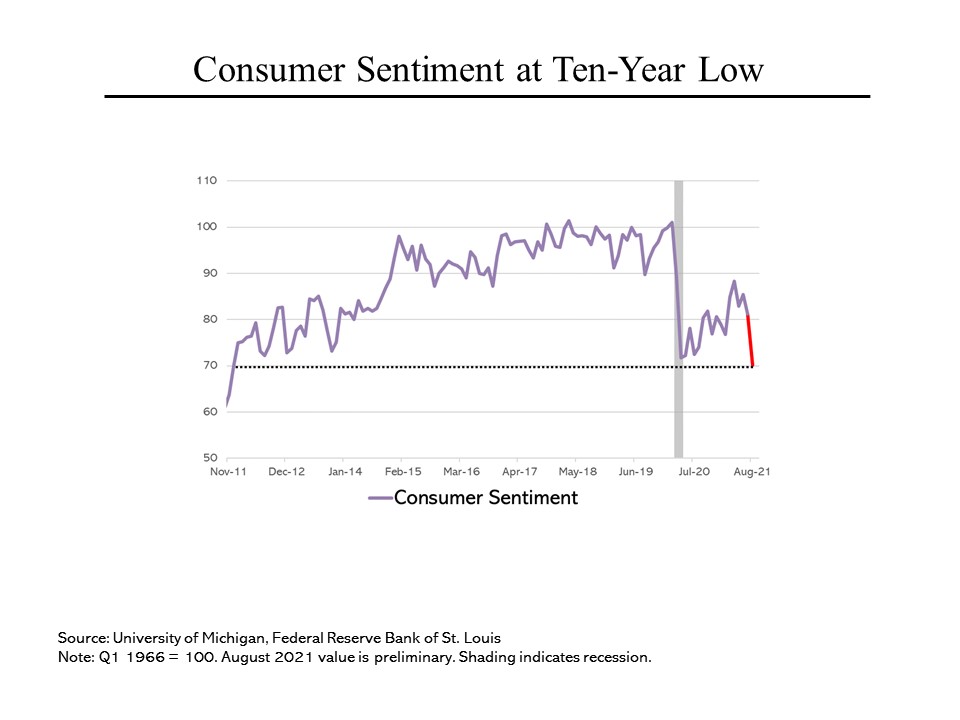 Central to good economic performance is strong consumer confidence. After an initial recovery after the worst effects of the winter wave had passed, consumer confidence peaked in April 2021 and then plunged in July, to its lowest level since December 2011, when the economy was in the early days of recovering from the financial crisis. Over the past half century, this index has only recorded larger losses in six other surveys, all connected to sudden negative changes in the economy.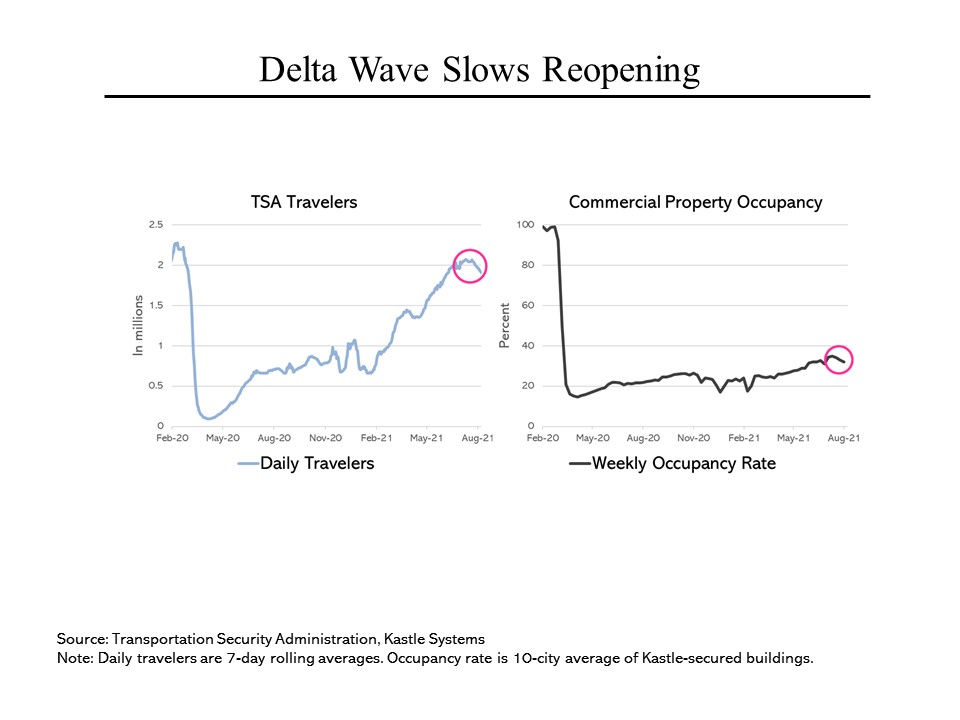 The economic effects of the arrival of the Delta variant are already noticeable in a number of real-time economic indicators, ranging from restaurant visits to subway usage. Air travel, which reached 2.1 million TSA screenings per day in July, has dropped to around 1.9 million travelers per day at present. (In August 2019, around 2.5 million Americans a day passed through the TSA's checkpoints.) Meanwhile, a sluggish pace of returning to the office has become a decline in the percentage of office workers who are at their desks, from 35% in mid-July to 32% at present.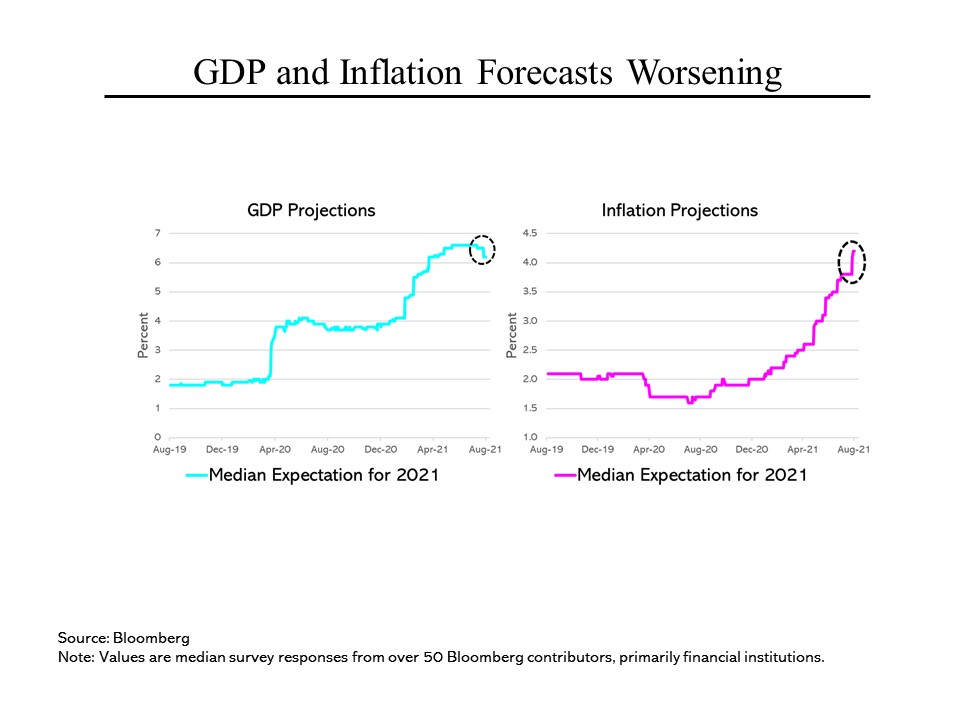 These disturbing trends have found their way into expectations for overall economic growth. After substantial improvements during the spring and early summer, as data suggested a strengthening economy, expected 2021 GDP growth has recently dropped from 6.6% in July to 6.2% at present. That would still represent an impressive performance by the US economy, but the trend is worrisome.
Meanwhile, according to a Bloomberg survey, expected inflation continues to rise, to 4.2% for 2021, up from 3.8% as of two weeks ago. As recently as January, expected inflation in 2021 was just 2%. The Federal Reserve appears to be aware of this danger; minutes released Wednesday, from its July meeting, suggest that the central bank may move to reduce its extraordinary purchases of debt before the end of the year.