On MSNBC's Morning Joe today, Steven Rattner delved into July's jobs report, charting the significant improvements in employment and labor force participation while cautioning that covid's latest resurgence could hinder the economy's near-term recovery.
Friday's jobs report was unambiguously good news – 943,000 new jobs added (the best in nearly a year) and a drop in the unemployment rate to 5.4% from 5.9%. Wages also grew meaningfully. But that doesn't mean the economy is fully recovered or that the current momentum is guaranteed to be maintained.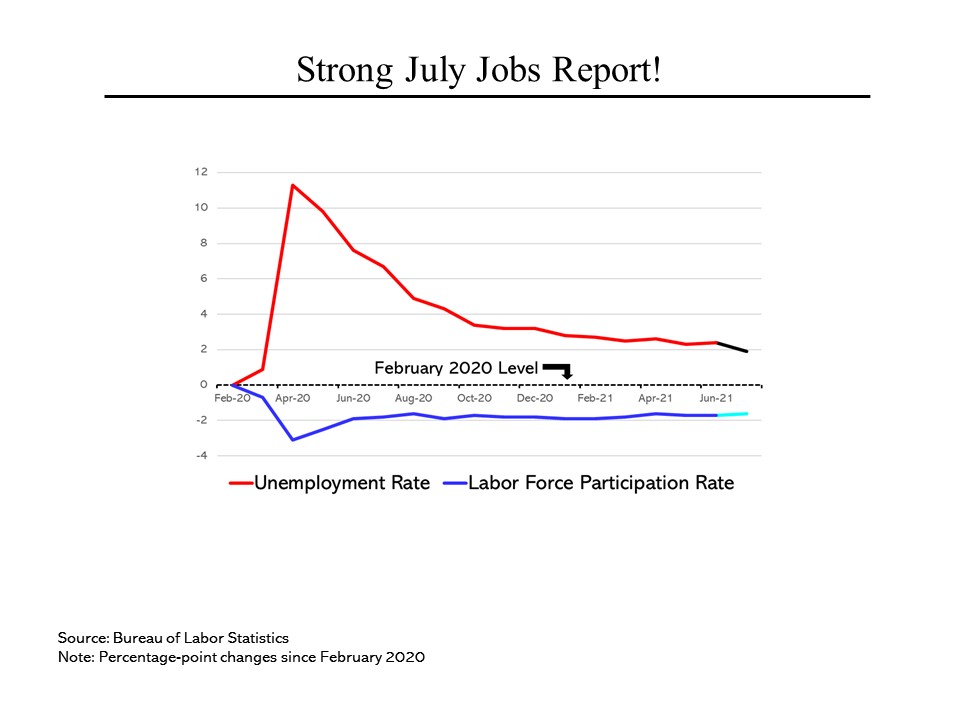 The unemployment rate is only a partial measure of the strength of employment in America; the other is the percentage of adult Americans who are either working or actively looking for a job. The good news last month is that both moved in the right direction. Unemployment hit a pandemic low and labor force participation matched its pandemic high. But at the same time, at 5.4%, the unemployment rate is still well above its February 2020 level of 3.5% while at 61.7%, the share of Americans in the labor force remains below its pre-pandemic level of 63.3%.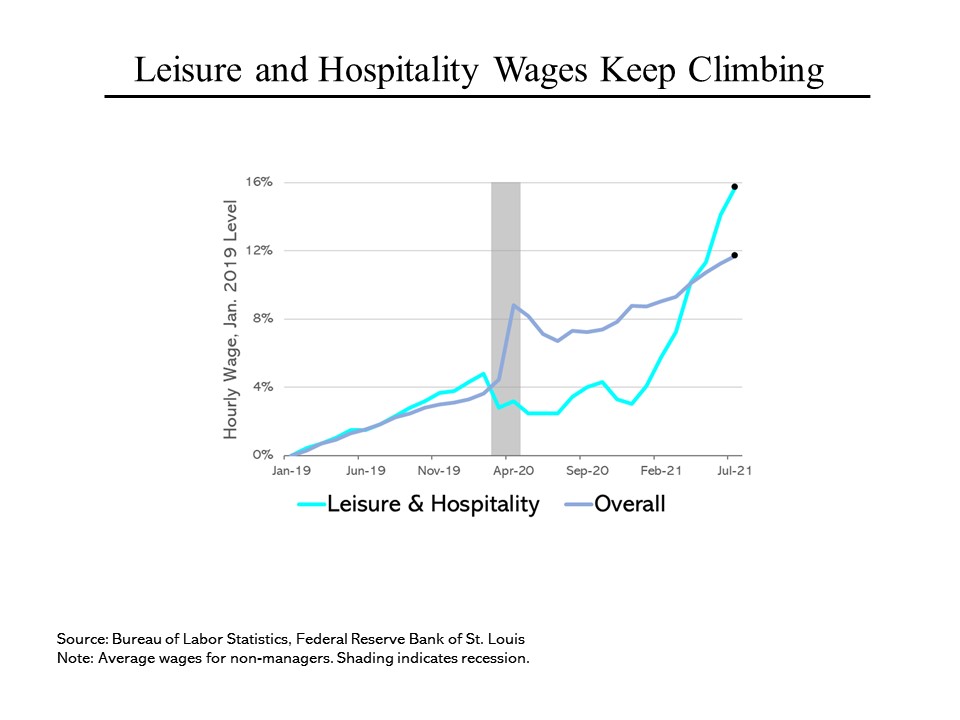 Wages across the economy grew by 4% compared to last year and by 9% relative to the same month in 2019. Wages have been growing particularly sharply for blue collar workers in leisure and hospitality, very welcome news given that many of these Americans are people of color. All told, average hourly wages in this sector are now 16% higher than they were in January 2019 and 10% higher than they were in February 2020. These increases also mean that average wages for these workers are now 4.4% above their pre-pandemic trajectory.
Also worth noting: Of the 943,000 new jobs created in July, 380,000 of them were in this sector.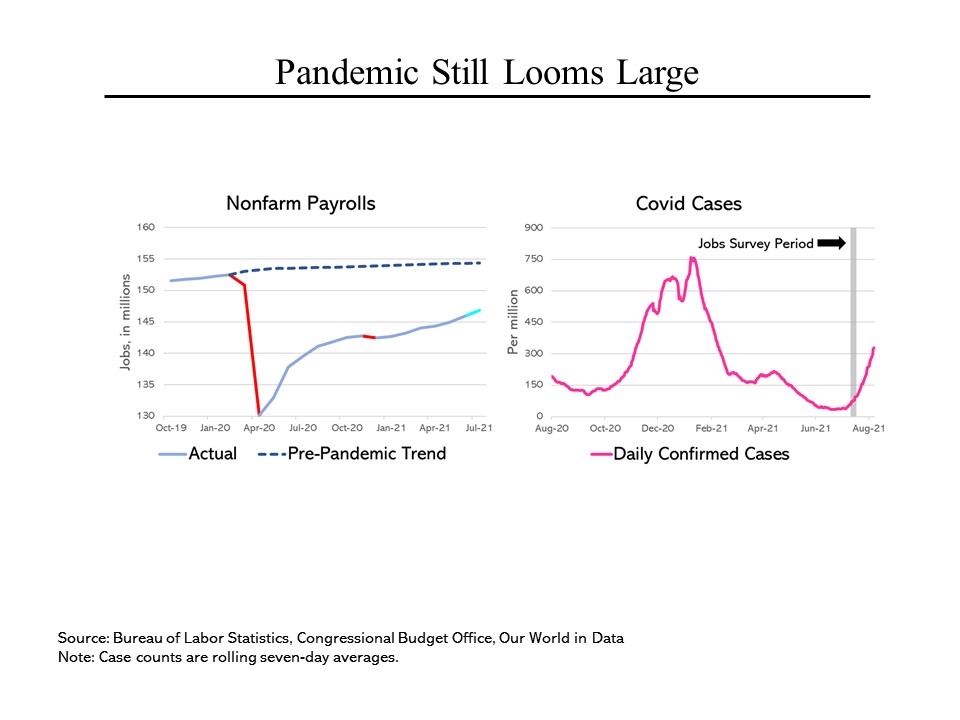 Even this good news does not mean we should yet declare economic victory. For one thing, the United States is still 5.4 million jobs short of February 2020 levels and another 2 million jobs would have been added since then in a normally growing economy. For another, the data for Friday's jobs report was collected in the middle of July, before the upsurge in cases due to the arrival of the Delta variant. More recent "real time" data, such as restaurant reservations and travel, suggest that the improvement has at least leveled off.