On MSNBC's Morning Joe today, Steven Rattner discussed how cord-cutting and the streaming wars are driving recent consolidation in the media industry — a never-ending race for viewers and content.
Yesterday's announcement that Amazon will buy the movie studio MGM is just the latest in a series of major deals in the entertainment business. Why are these happening?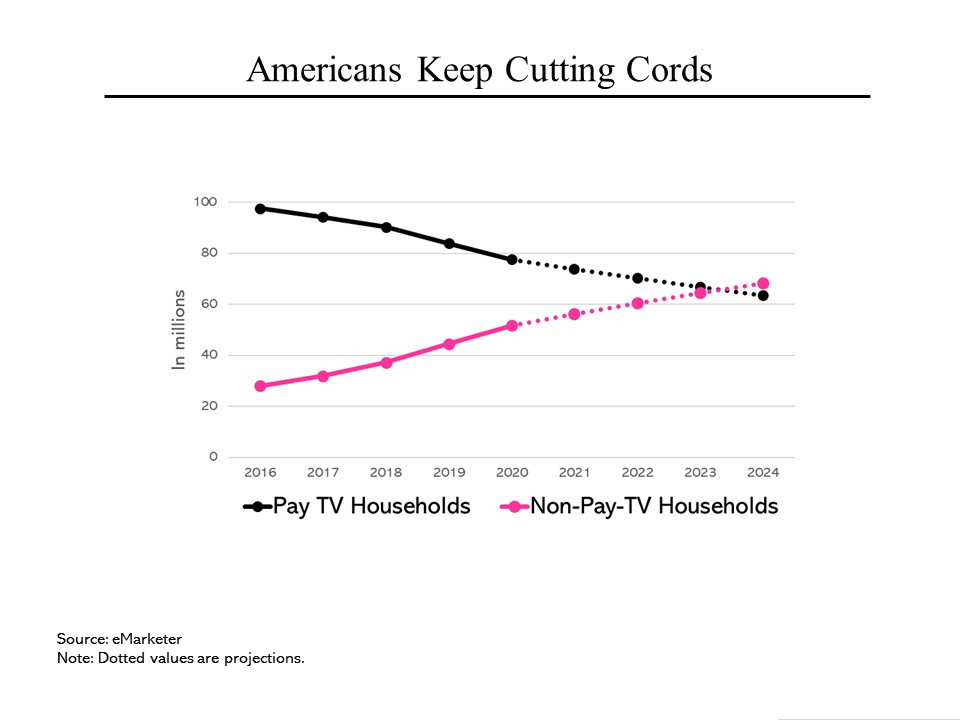 Fundamentally, the industry is in the midst of a major technological change in which consumers no longer need to buy an expensive bundle of services from cable television providers in order to watch their favorite television shows. They have been "cutting the cord" in such droves that by 2024, some analysts believe more Americans will receive their television "over the top" than through their cable television hookup. Indeed, 20% of millennials say they have never subscribed to a cable or satellite television service.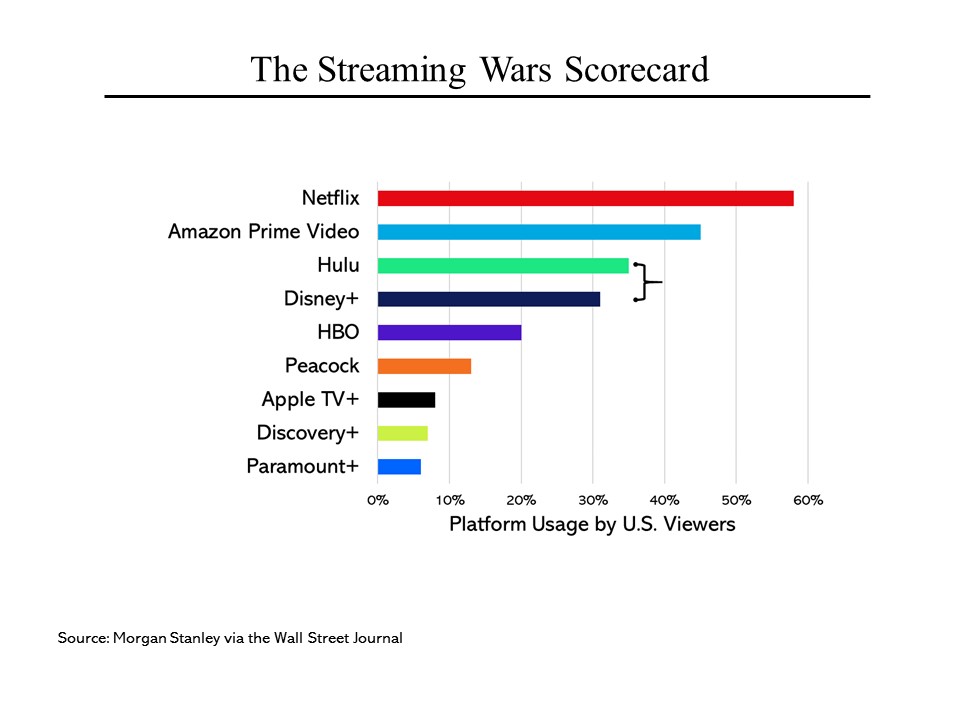 In lieu of traditional cable and satellite television, Americans are subscribing to multiple streaming services. That has quickly become a battle by providers to offer both a robust inventory of productions as well as at least a few "must-watch" shows — like The Crown, The Boys and The Mandalorian. Winners and also-rans have quickly emerged. Not surprisingly, Netflix remains at the top of the heap, watched by nearly 60% of Americans. The other two clear winners are Amazon Prime Video and Disney, which owns Disney+ and controls Hulu. After that, viewership quickly drops off.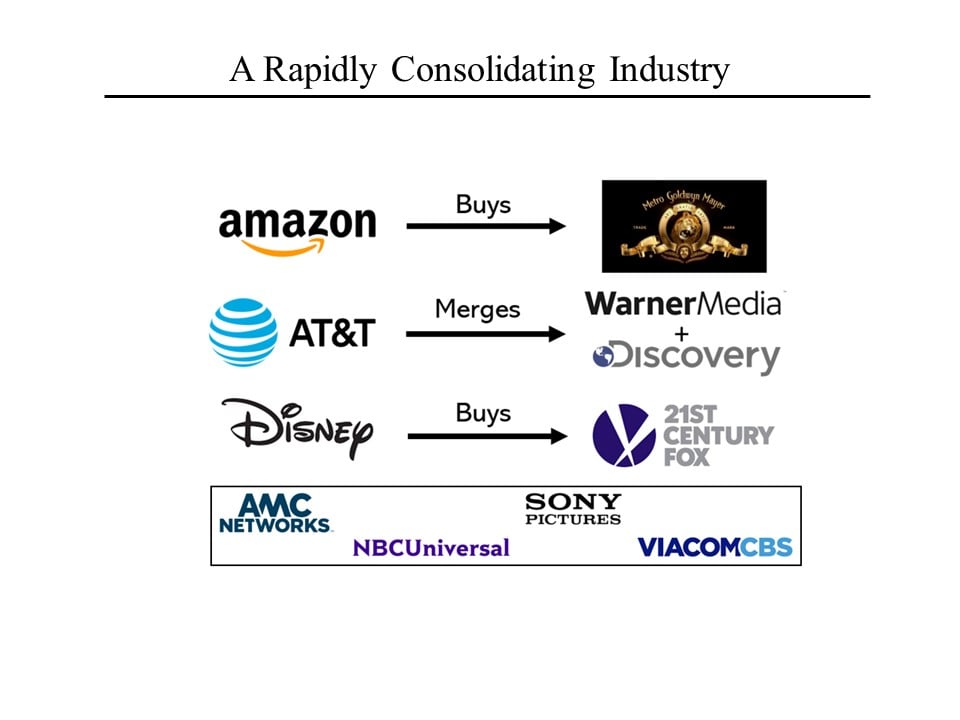 Buying or creating content is hugely expensive so these companies all want scale. That's why Amazon is buying MGM — among other things, it will have control of the very valuable James Bond library. Merging WarnerMedia (which it only recently bought) with Discovery provides heft another way (and also allows AT&T to concentrate on its wireless business, including potentially competing for valuable broadband customers). A similar notion was behind Disney's purchase of Fox two years ago. That leaves a number of companies — ranging from AMC to ViacomCBS — still on the dance floor.