On MSNBC's Morning Joe today, Steven Rattner outlined the broad array of rescue programs that will expire at year end if Congress fails to pass additional stimulus.
As Congress fiddles, the American economy has been burning. A number of key stimulus measures have already expired prematurely and absent Congressional action, as many as 25 others will disappear on December 31. All of that is occurring as a number of economic statistics – like the weekly calculation of newly unemployed workers filing for benefits — show that the recovery is already faltering.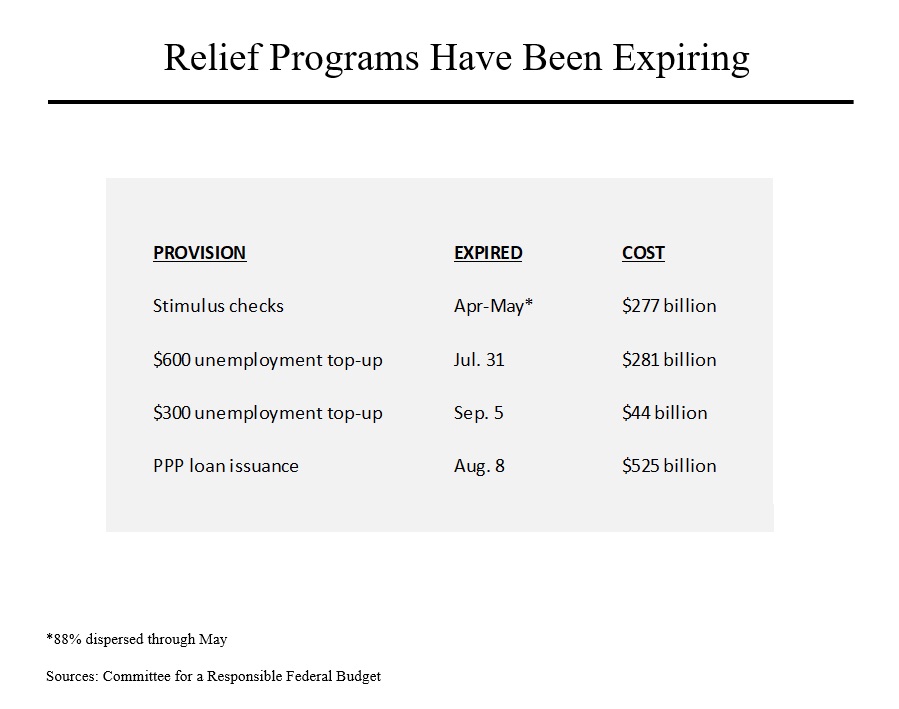 The three, arguably, most important components of last spring's recovery packages ended months ago. The $1,200 checks that went to every needy American were almost all sent back in April and May. The $600 a week of added unemployment insurance disappeared at the end of July (and a smaller $300 a week payment added in late summer is also gone). Lastly, the Payroll Protection Program, which provided $525 billion of aid to small and middle sized businesses to help them maintain their job rosters stopped accepting new applications on August 8, even though $135 billion of aid had not been dispensed.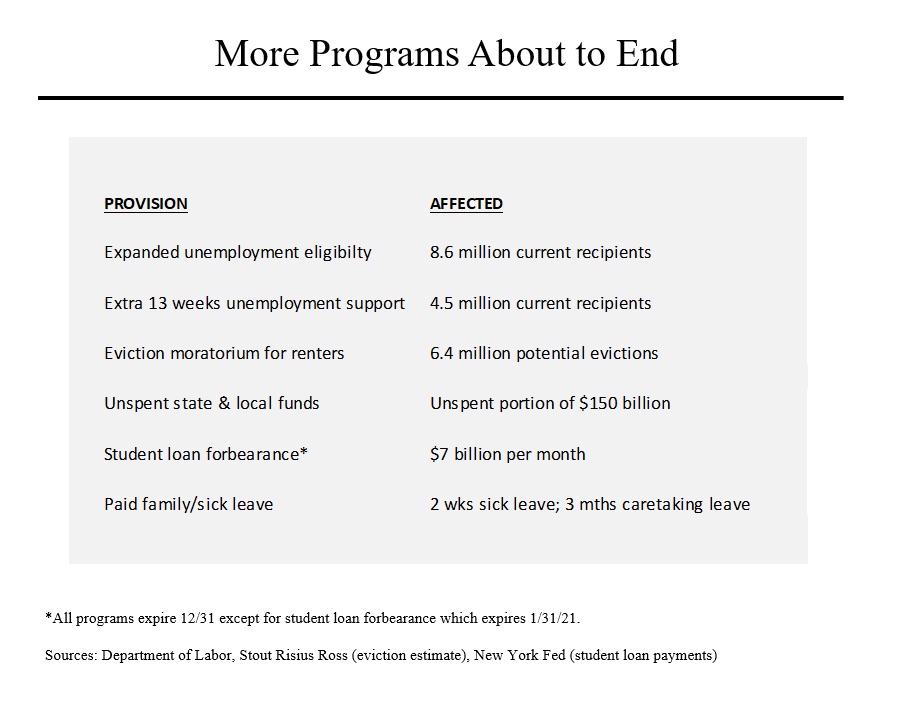 Without action, still more helpful programs will disappear at the end of the year. For example, expanded unemployment eligibility is helping 8.6 million Americans (like gig workers) who would not ordinarily qualify. Ditto for 4.5 million people who have exhausted the normal 26 weeks of jobless payments and are receiving an extra 13 weeks of support. And then there are important initiatives, such as an eviction moratorium for renters and student loan forbearance. Meanwhile, because of how the program was constructed, only a portion of the $150 billion for state and local governments has been allocated.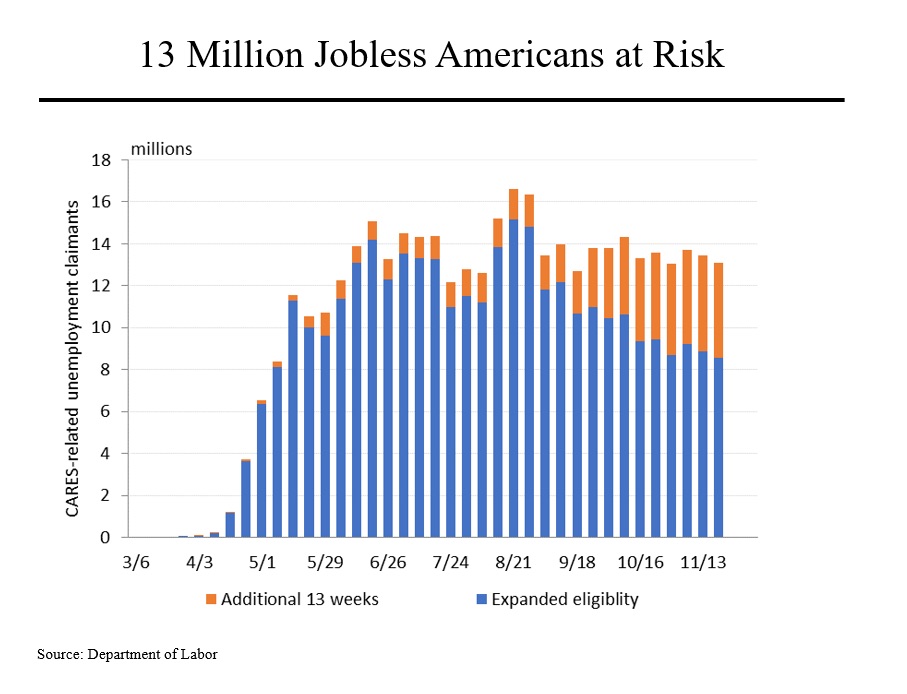 Let's take a closer look at just one group of hard hit Americans – those who have lost their jobs. Yes, the economy has been adding jobs over the past six months. But no, that has not brought down the number of those who have been relying on the two special unemployment programs, which together cover nearly 70% of those who are currently receiving any form of unemployment benefits. As more workers exhaust the 26 weeks of regular benefits, these numbers are sure to grow – and last checks go out on the day after Christmas.