Trump's propensity to lie about the economy will be on full display this week. On MSNBC's Morning Joe today, Steven Rattner reviewed the performance of the economy both before and after the coronavirus hit.
As the Republicans take to the virtual stage for their convention this week, expect to hear much bragging about how great the economy was doing under President Trump before the virus hit and how quickly it is coming back. Alas, neither assertion is true.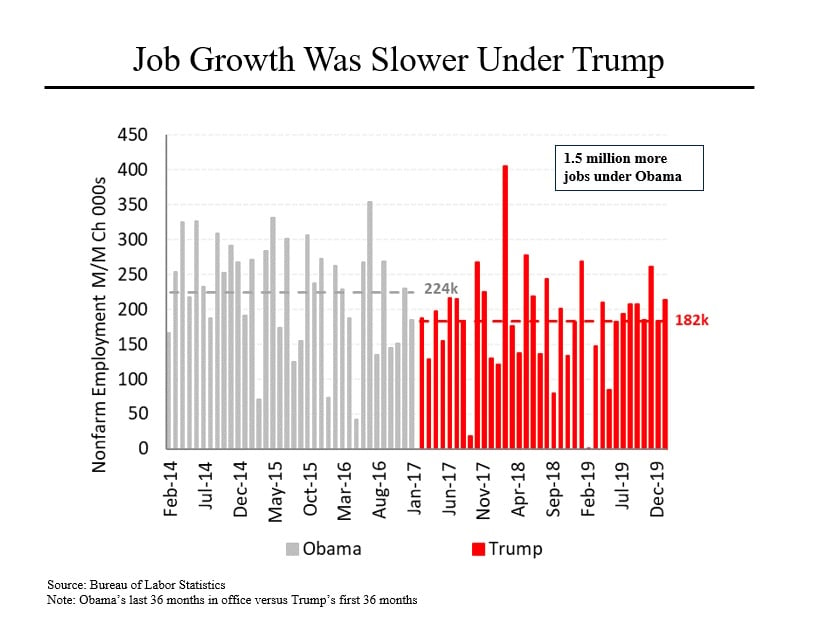 Take jobs, perhaps the single most important economic metric for average Americans. Yes, the economy did grow and produce jobs under Trump's first three years in office. But its performance during that period was weaker than during the last three years of Barack Obama's presidency — by almost 1.5 million jobs.
As for economic growth, Trump ranked seventh of the last 11 presidents. And growth actually slowed during each of Mr. Trump's three years in office.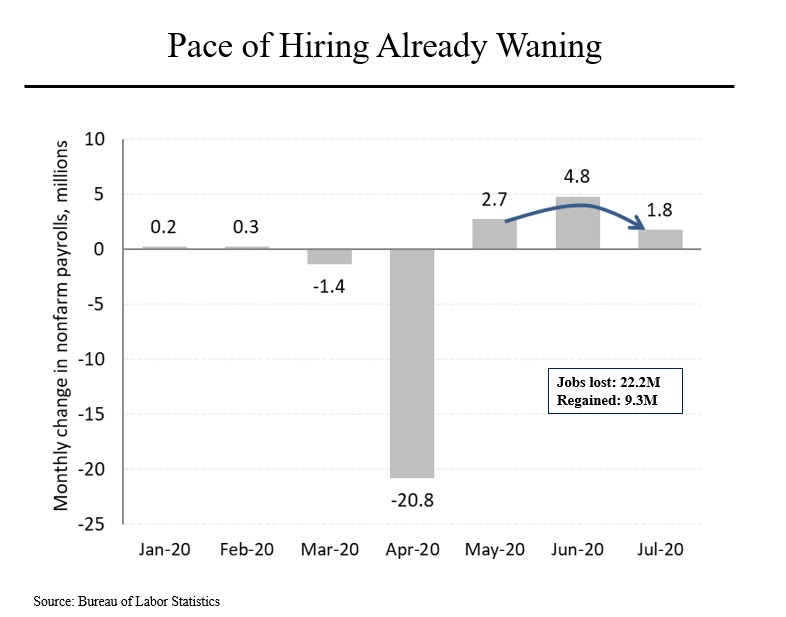 Nor is the economy roaring back, as Trump has claimed over and over. Yes, the nation did gain 1.8 million jobs in July. But that represented a sharp deceleration From June, when 4.8 million jobs were added. That's in large part because many states and cities have had to reverse reopening plans as the number of cases has grown. But it may also stem in part from the end of the Payroll Protection Plan.
So the scorecard at the moment is that of the 22.2 million jobs that were lost, only 9.3 million have been regained. And that's before last week's Labor Department report that the number of newly unemployed Americans rose to 1,106,000 from 971,000 over the preceding week.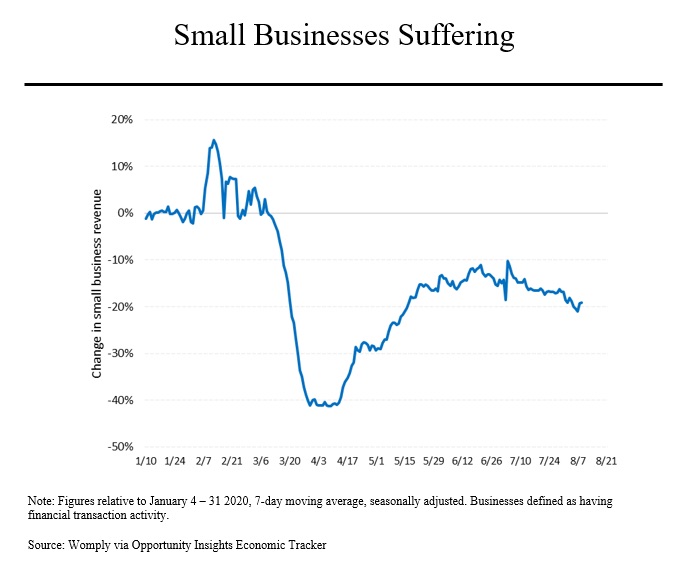 Other data confirms that the pace of recovery is slowing as virus cases remain elevated. One survey shows that consumer spending at small businesses peaked in early July and has been drifting down since then, running at about 19% below January's levels as of August 9. Notably, this survey doesn't include small businesses that are closed and therefore suffering a 100% drop in their sales.
More confirmation of this pattern: Retail foot traffic has plateaued at nearly half of last year's levels. And consumer confidence has nudged downward in the most recent two reports and remains 35% below January levels.