On MSNBC's Morning Joe today, Steven Rattner set the record straight regarding Trump's claims of an "Economic Boom" while crediting President Obama for turning the country around.
President Trump took to Twitter again on Monday to proclaim the success of the economy on his watch (and rebut a tweet from President Obama implicitly pointing out that the current recovery is essentially an extension of the Obama recovery). But as usual, Mr. Trump's claims included exaggerations and lies.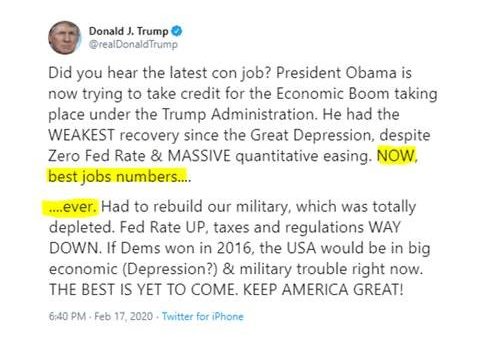 In his tweet, Mr, Trump proclaimed: NOW, best jobs numbers ever.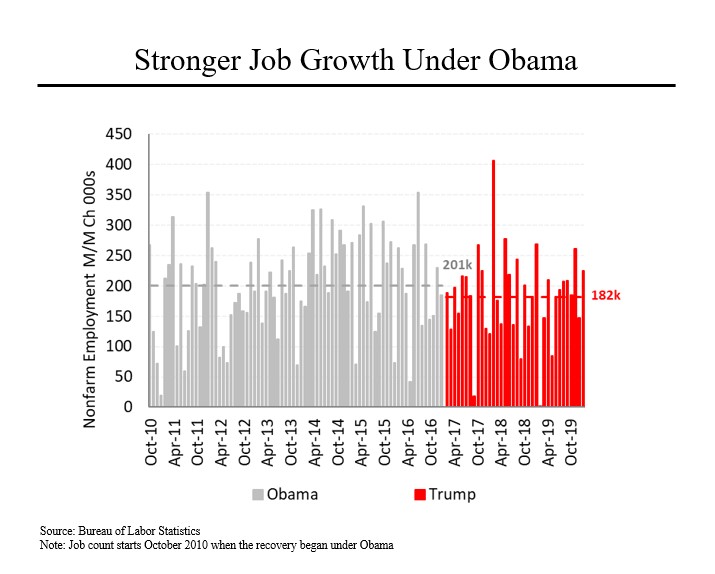 That's not just untrue across American history, it's untrue compared to the jobs performance under President Obama. From the end of the downturn in October 2010 until Mr. Obama left office, the economy added an average of 201,000 jobs per month. During Mr. Trump's first 36 months in office, new jobs were created at a slower rate – 182,000 per month.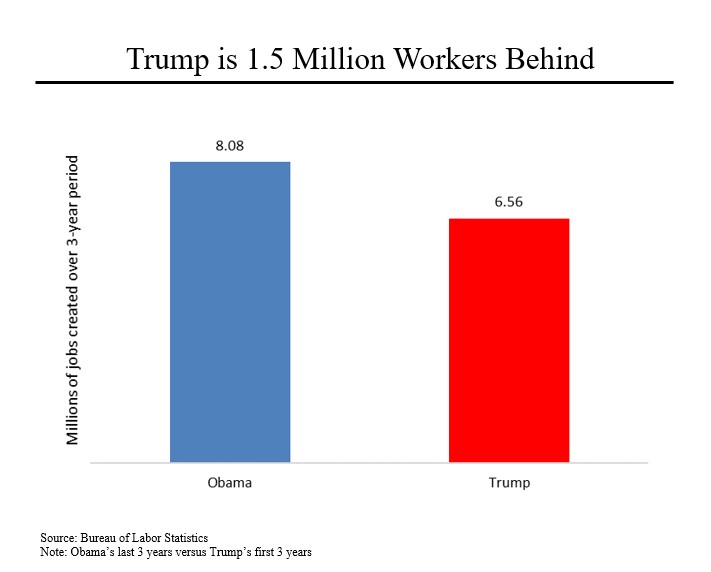 Another way to look at this is to compare Mr. Obama's last 36 months in office to Mr. Trump's first 36 months in office. By that calculation, Mr. Trump has created 1.52 million fewer jobs than Mr. Obama did during the final three years of his presidency. (Indeed, the rate of job growth was faster in the last three years of Mr. Obama's tenure than it was during the earlier portion of his presidency.)

Mr. Trump has repeatedly proclaimed that his policies would achieve a dramatic acceleration of economic growth – a promise echoed again in his tweet on Monday.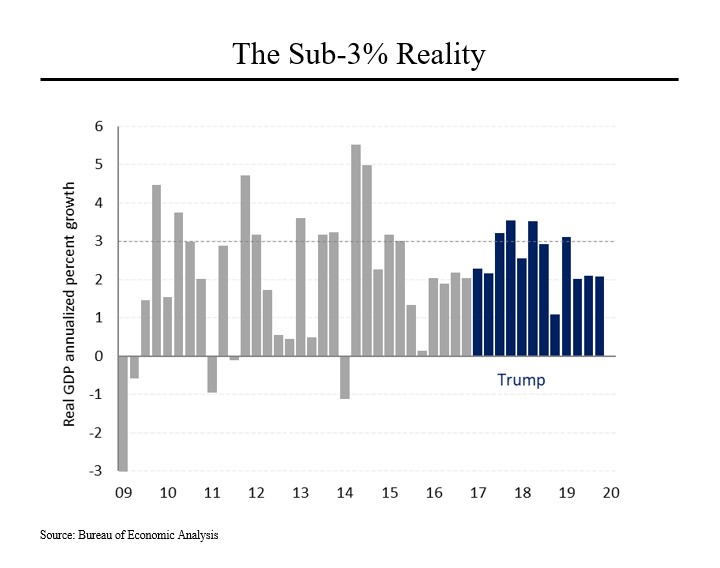 This has not happened. Indeed, economic growth has only occasionally poked above even the 3% level and has never approached 4%, let alone 5% or 6%. All told, Mr. Trump has had only four quarters of growth above 3%, far fewer than under Mr. Obama (admittedly, his was over a longer time period.) In addition, economic growth has been decelerating. In 2017, the economy grew 2.8%, in 2018, it expanded by 2.5% and last year it increased by 2.3%. The Trump administration continues to claim that growth this year will be almost 3% but few private forecasters agree. Consensus estimates for 2020 are for around 2% growth.