On MSNBC's Morning Joe today, Steven Rattner presented charts explaining how President Trump has been doing a lot of bragging on Twitter and in interviews about his economic accomplishments, but the evidence suggests that he doesn't have that much to boast about – at least not yet.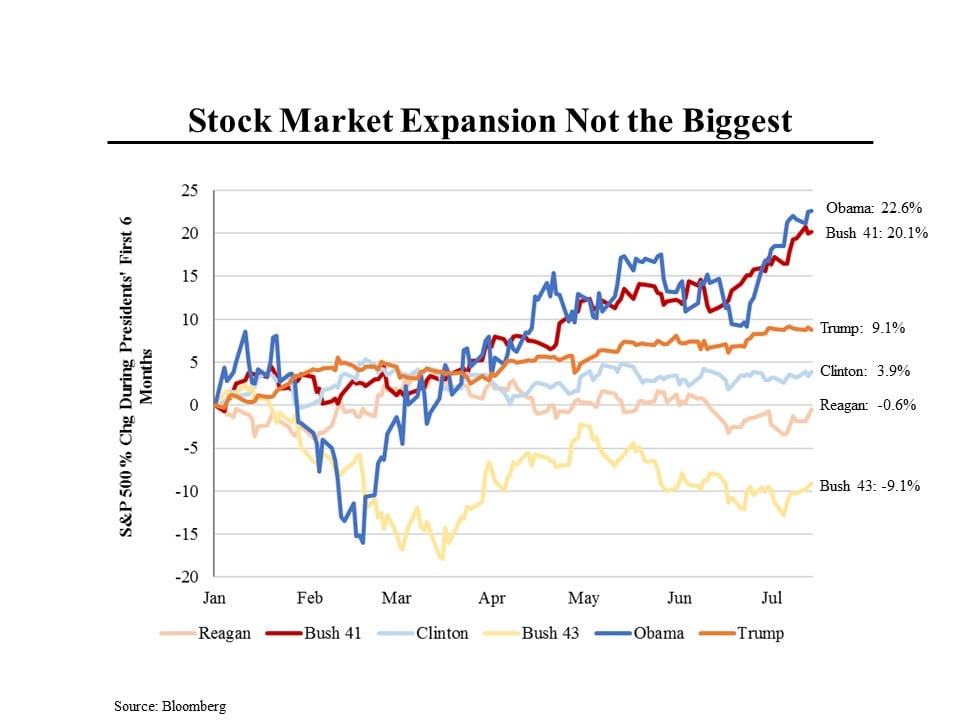 On July 31, President Trump tweeted: "Highest Stock Market EVER, best economic numbers in years, unemployment lowest in 17 years, wages raising, border secure, S.C.: No WH chaos!" The next day he was back: "Stock Market could hit all-time high (again) 22,000 today. Was 18,000 only 6 months ago on Election Day. Mainstream media seldom mentions!"
Yes, the stock market is at a record but among recent presidents, Mr. Trump is only in the middle of the pack when it comes to how much the market has risen during his first six months in office. Stocks did far better under both Presidents George H.W. Bush and Barack Obama, although Mr. Trump has surpassed the gains under Presidents Bill Clinton, Ronald Reagan and George W. Bush. Even if you measure from election day, Mr. Trump still trails Mr. George H.W. Bush.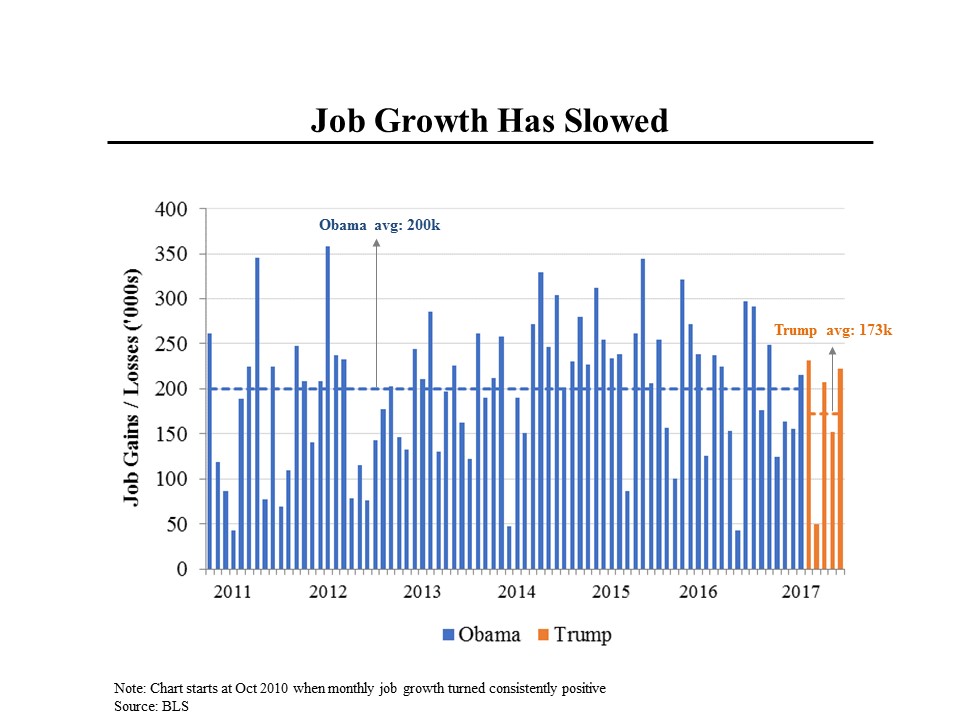 Stock market gains, of course, mainly benefit the wealthy. When it comes to measures more important to the average American, Mr. Trump's "accomplishments" are more modest. Under President Obama, the average number of jobs added per month was almost exactly 200,000 (starting in October 2010 when employment increases turned positive following the recession.) Over the past five months, new jobs added have averaged a bit less – 173,000. (We will get another jobs number tomorrow.)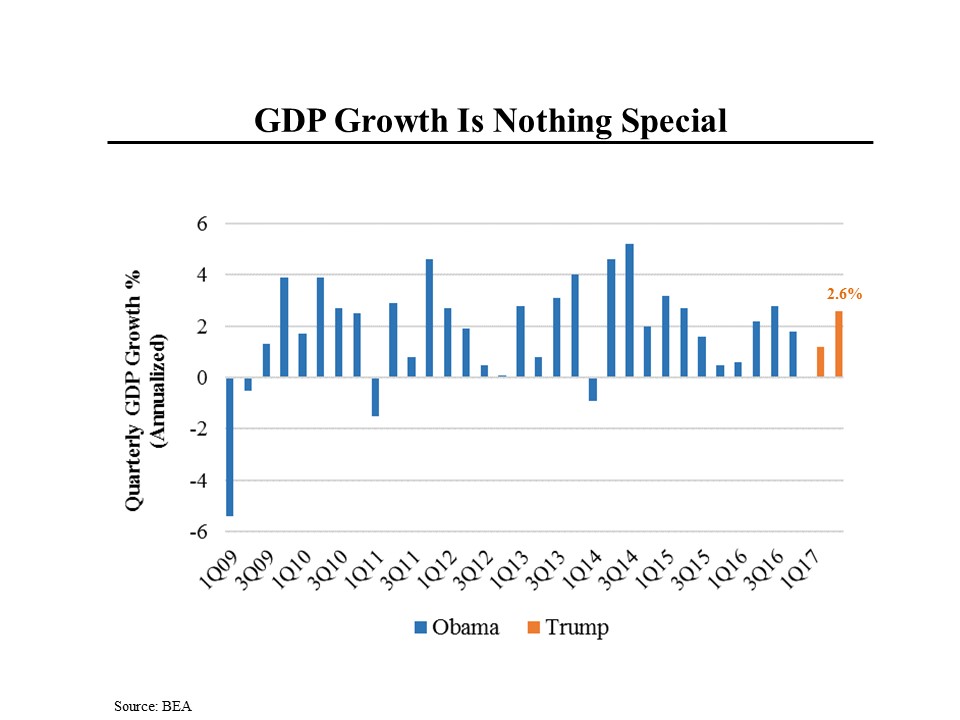 Mr. Trump called the second quarter GDP increase of 2.6% "a number that nobody thought they'd see for a long period of time." In fact, real GDP growth was higher than 2.6% in 14 of President Obama's 32 quarters in office. That includes a 2.8% increase in the third quarter of 2016, which the Trump campaign dismissed at the time as "modest."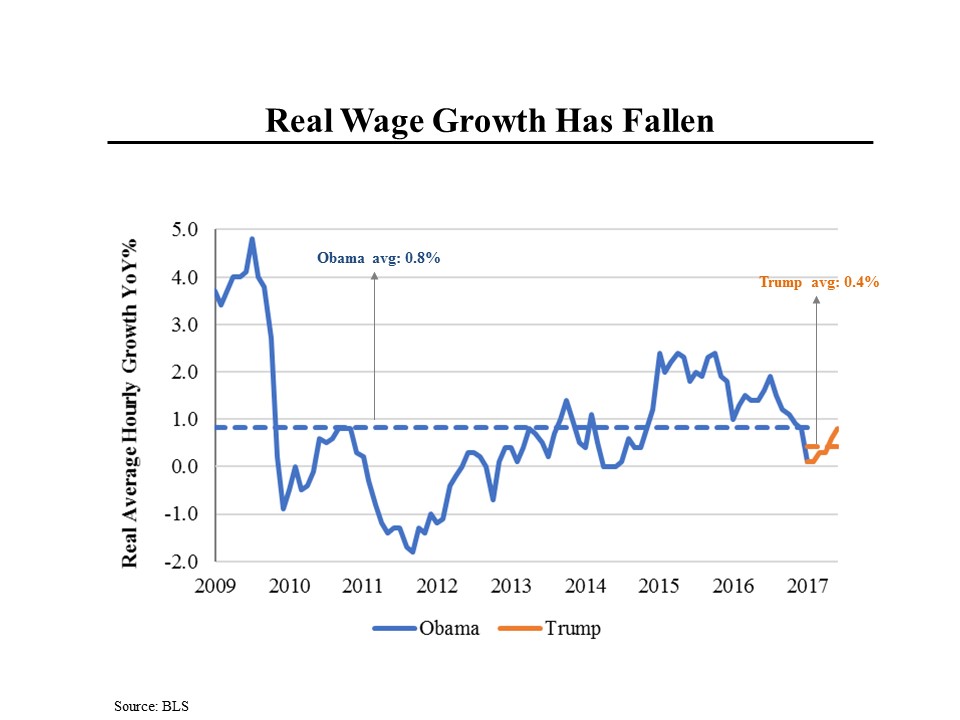 Another key indicator for the average American – wage growth – has also underperformed this year. Over Mr. Obama's eight years in office, pay increases (after adjusting for inflation) averaged 0.8%. Over the past five months, they have averaged 0.4%.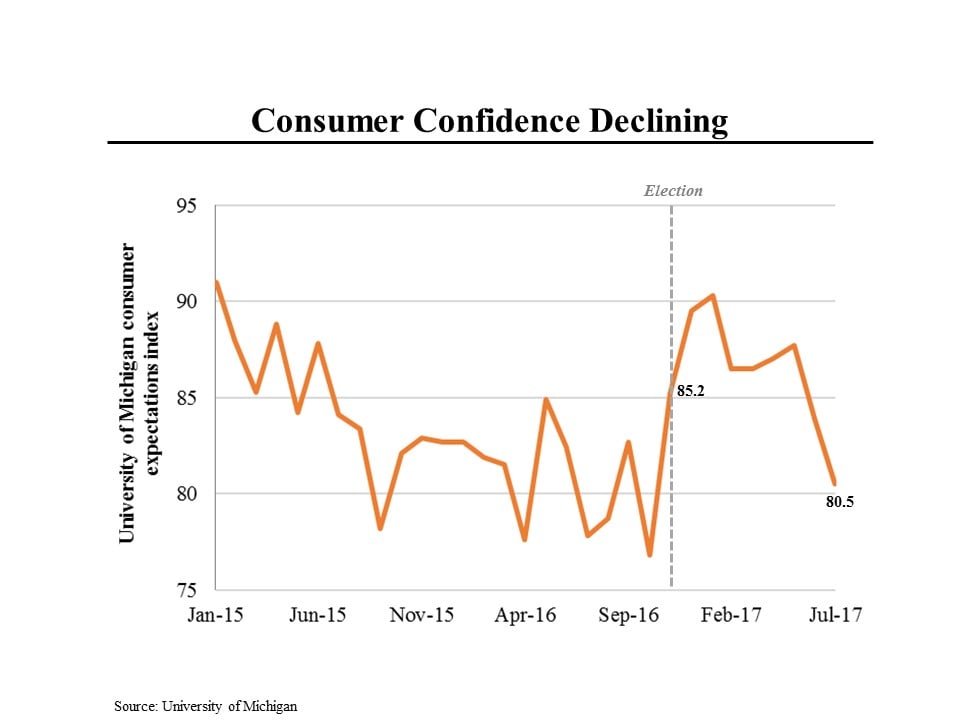 Lastly, Mr. Trump has talked a lot about a resurgence of confidence. And it's true that several measures of optimism – particularly among business, which would be the principal beneficiary of his policies – turned up after his election. But at least one key measure – consumer expectations – has been dropping since February (along with his public opinion approval ratings.)