On MSNBC's Morning Joe today, Steven Rattner presented charts explaining how moving beyond 10 year budget "scoring" and using longer term projections – including some newly released analyses – shows more dramatically the ways in which the bill would favor the elderly over the poor. Additionally, the Congressional Budget Office released updated numbers late last week suggesting that the overall deficit picture has worsened meaningfully.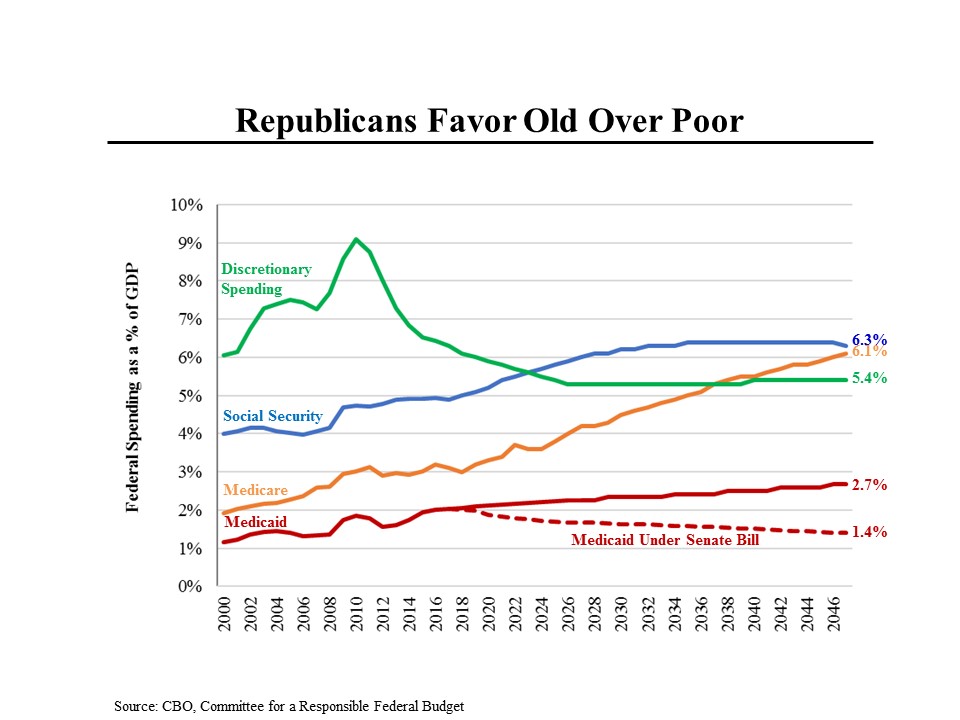 While Medicare – health care for the elderly – has always been projected to rise faster than Medicaid as well as faster than Social Security, longer-term budget projections show how dramatically the Senate health care bill would shift future spending away from Medicaid. Over the next 30 years, spending on Medicaid would drop from 2% of GDP to 1.4% (instead of rising to 2.7% as would occur under current law.) Meanwhile, Medicare spending, which is currently hovering around 3% and which President Trump pledged not to touch, would rise to 6.1%.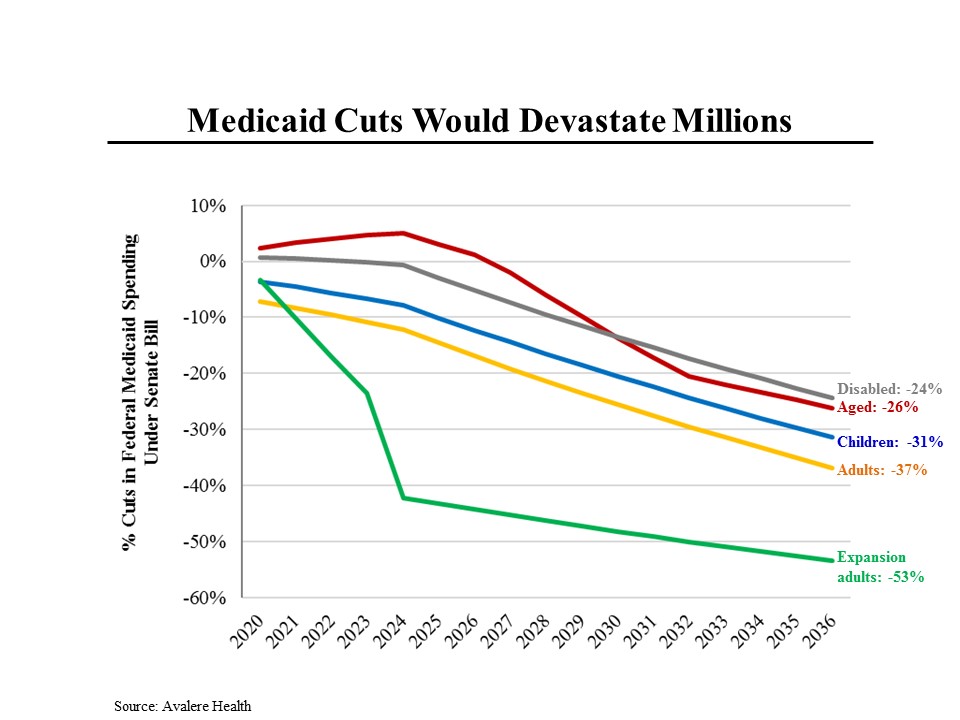 It's important to remember that Medicaid is not only a program for the poor. About 20% of all Americans receive Medicaid. It pays for nearly half of all births, it supports 39% of all children and it covers 64% of all nursing home bills.
This chart, which is based on new analysis by the Avalere Health consulting firm, shows how much spending would be cut relative to current law for various categories of Medicaid beneficiaries. The biggest hit would be borne by adults who are receiving expanded Medicaid under the ACA – those who earn up to 138% of the poverty line and so may not be technically poor. Smaller but still devastating reductions would be imposed on other adults, on children, on the elderly and on the disabled.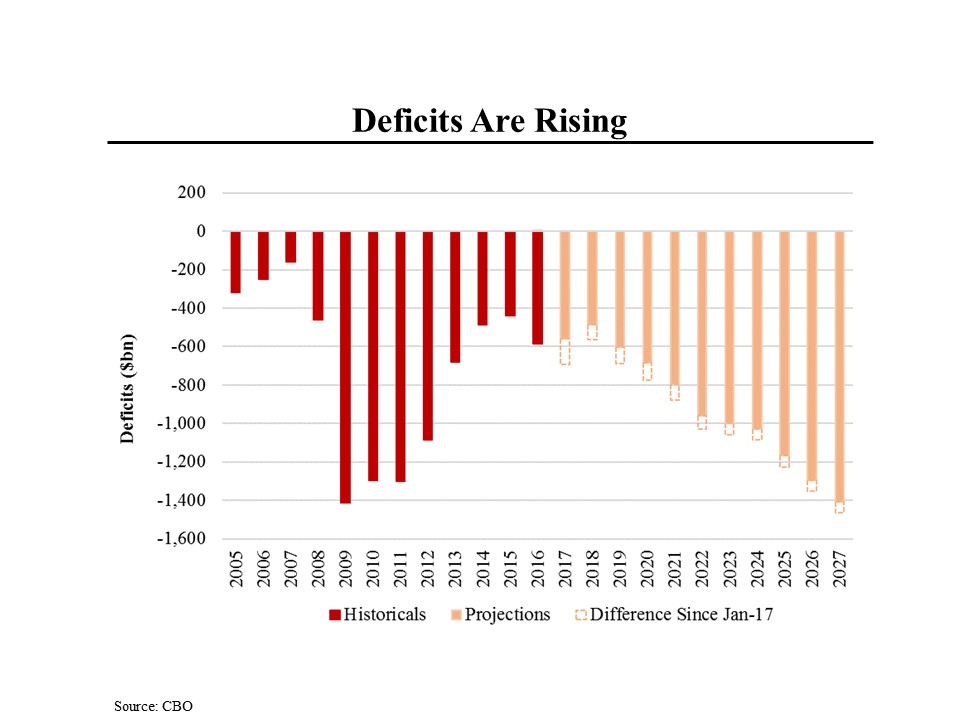 On a related note, late last week, the Congressional Budget Office issued revised deficit projections for 2017 and beyond that illustrate our longer term fiscal challenges. (These figures do not include any new health care legislation; the proposals being considered would not fundamentally alter the projected trend.) For the current fiscal year, which ends on Sept. 30, C.B.O. now projects that the deficit will rise to $693 billion, an increase of $134 billion from what it forecast just 6 months ago. The reasons cited were a mix of softer tax collections than expected and higher costs, particularly for subsidizing loans for education and housing.
The C.B.O also increased its estimates for future deficits, which were already expected to begin climbing after 2018, largely because of the cost of the entitlement programs discussed in connection with the previous charts. While reforming entitlements is critical for our long-term fiscal health, slashing Medicaid alone — while leaving Medicare and Social Security intact as the Republicans are proposing — would not only be cruel to large swaths of Americans, it would also not put the federal budget on sound footing.