The Fed raised interest rates Wednesday by 0.25%, its tenth consecutive increase, but signaled that it might pause as it awaits further signs as to the direction that the economy might take.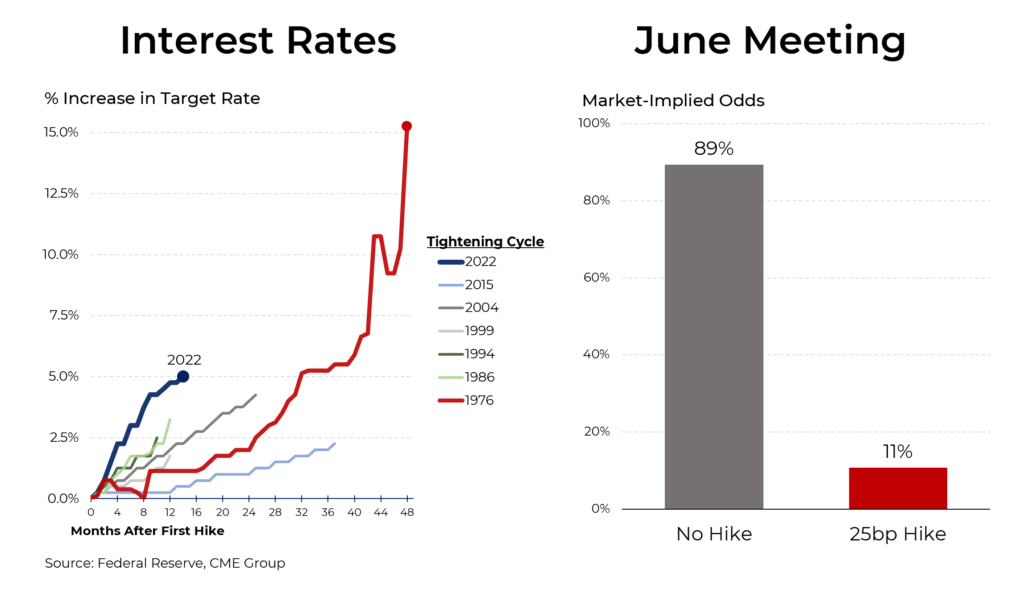 The Fed's rapid pace of hiking interest rates is the fastest tightening cycle that the central bank has undertaken in modern history. That speed was necessitated by the burst of inflation that occurred during the pandemic as a result of excessive government stimulus coupled with goods shortages that were created by crippled supply lines. The Fed, under the leadership of Jerome Powell, badly misjudged the persistent (as opposed to transitory) nature of the inflationary pressures.
The large increases in interest rates have contributed to the recent spate of bank failures, which has in turn led to speculation about a possible contraction in lending as well as worries about a possible recession. For those reasons, the market currently is almost certain that the Fed will hold rates steady when it next meets on June 14th.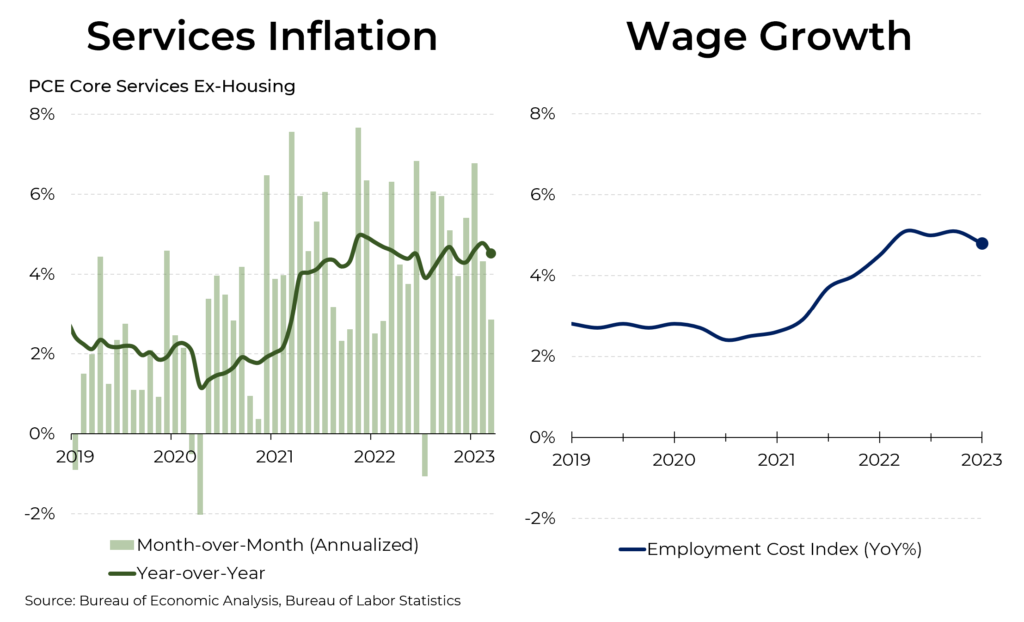 The problem for the Fed is that inflation remains well above its 2% target, a goal that the central bank has repeatedly reaffirmed. Last Friday, the Commerce Department reported that inflation in March (as measured by the Fed's preferred indicator, increases in services prices, not including housing), was 4.5% year-over-year — roughly consistent with recent prior months.
Also this week, the Labor Department said that wage and benefits costs rose 4.8% in the first quarter, compared to a year earlier. That was slightly lower than the increase in the fourth quarter of last year and represented a continuation of the slow decline since the second quarter of 2022. The current rate of employment cost increases is consistent with an inflation rate of about 4%.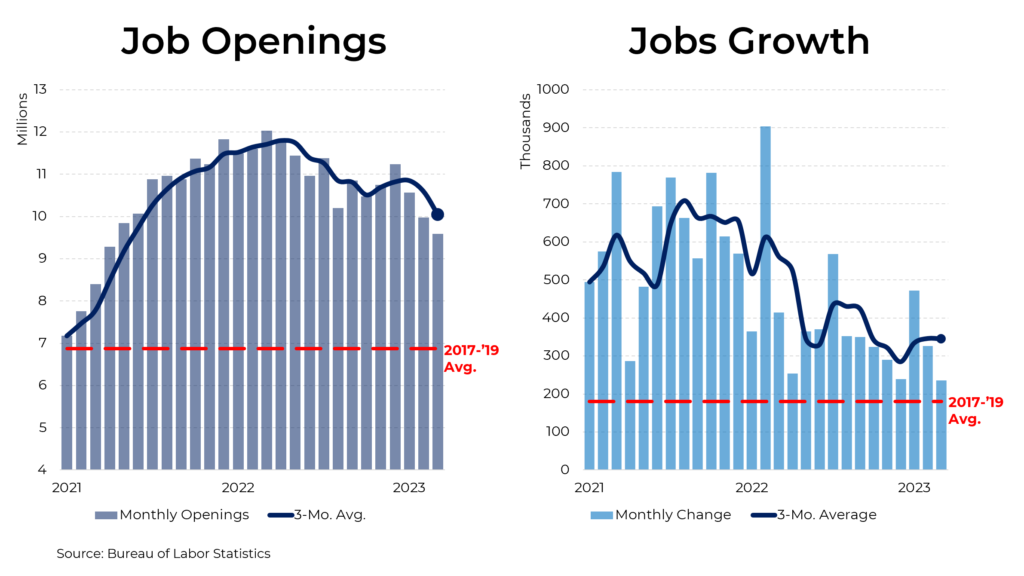 Wages have been rising rapidly in large part because employers have far more open jobs than there are Americans seeking them, roughly a ratio of 1.6 openings per job-seeker. At present, there are just under 10 million job openings, well above the pre-pandemic average of 6.9 million.
As job openings have been drifting down, so has the rate at which employment has risen. Two years ago, almost 800,000 jobs were added each month as Covid lockdowns eased. At present, that rate is down to roughly 340,000 a month. But that's still well above the 190,000 monthly pre-pandemic average.