Important news that has received little attention: Enrollments in the Affordable Care Act exchanges have been rising sharply and the number of Americans without insurance have been falling commensurately.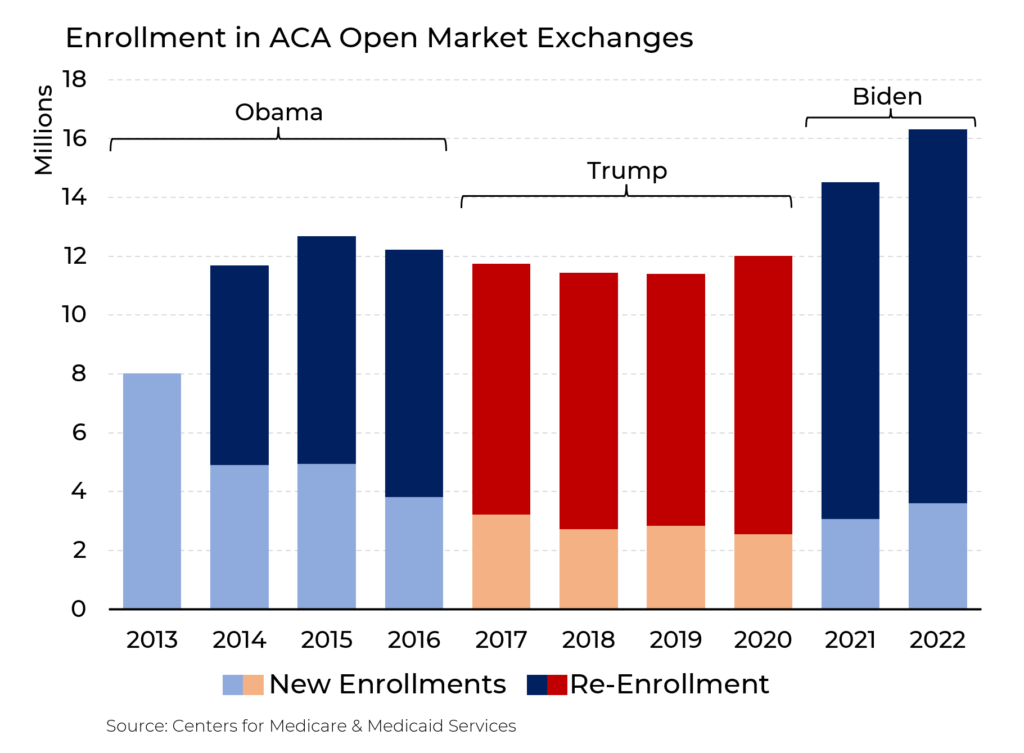 After a strong start under President Obama, the number of Americans buying their insurance through ACA exchanges flatlined during the Trump administration, as Trump did his best to either eviscerate the ACA or repeal it (an effort that was famously doomed by the late Senator John McCain). But then sign-ups soared over the first two years of President Biden's term, largely because of provisions that Biden included in his American Rescue Plan. Among other things, the ARP increased subsidies for people buying insurance in the marketplace and added more funding for outreach and enrollment efforts. As a result, record 16.3 million Americans purchased healthcare on ACA exchanges last year.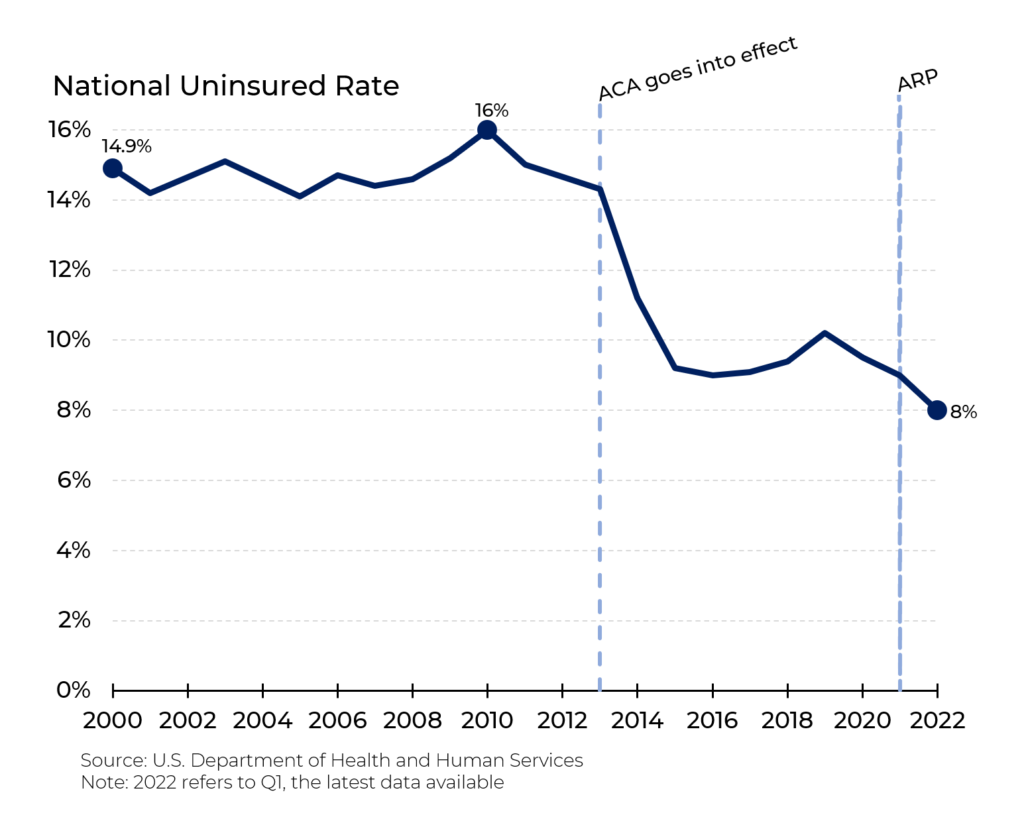 Largely as a consequence of the higher enrollments and also increasing coverage through employer plans, the percentage of uninsured Americans reached a record low of 8% last year. (Before the enactment of Obamacare, the uninsured rate hovered around 15%.) Note that this rate includes children, who are insured under the CHIP program, and the elderly, who receive healthcare through Medicare. Within the 18-to-64 year-old age bracket, the uninsured rate has fallen to 11.8%, from 18.2% in 2009. This is particularly positive because uninsurance is particularly common among young adults.
Some of that improvement is also due to other provisions of the ARP, particularly an increase of 5 percentage points (to 95% from 90%) in the amount of subsidy provided by Washington to states expanding Medicaid coverage to more residents.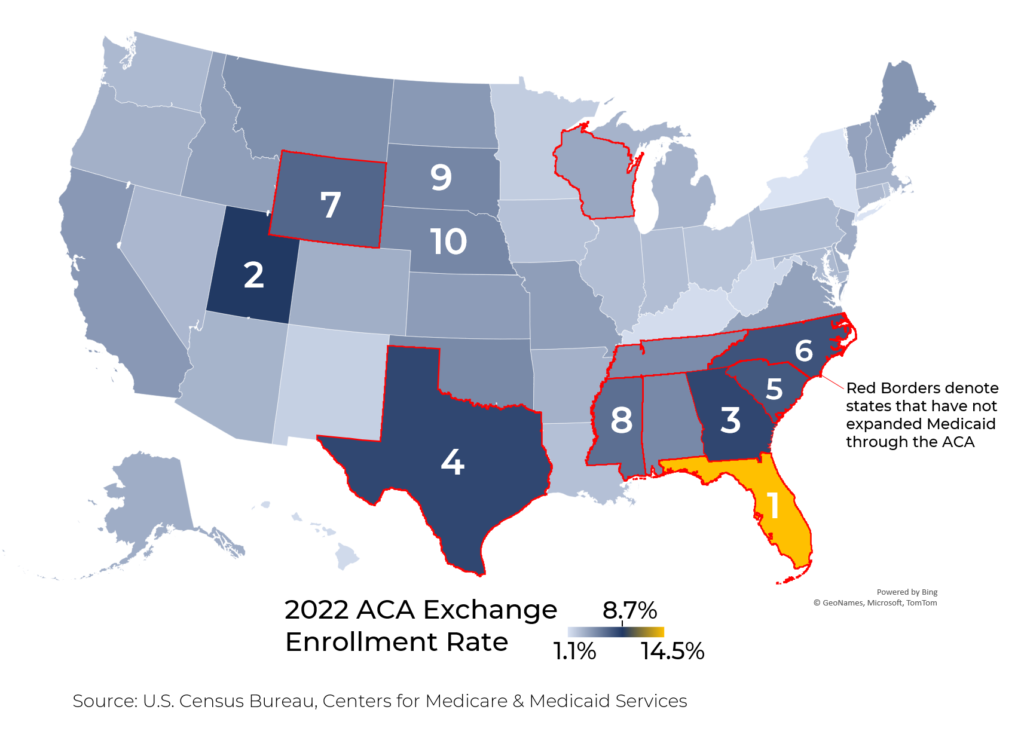 Perhaps surprisingly, 9 of the 10 states with the highest rate of enrollment in the ACA exchanges are "red" states, with Florida having the highest rate of participation at 14.5% and Utah next at 8.7%. (Nearly one in four residents of Miami-Dade county are enrolled.) Over the past five years – so including part of the Trump tenure – the take-up rate has risen by 71% in Florida, 96% in Texas and 123% in Mississippi.
Why are these enrollment rates so high? Most have not enrolled in the expanded Medicaid program, so their residents are forced to pay on the exchanges. Also, these states, in general, have lower rates of employer-based healthcare coverage. For example, 40% of Floridians get their healthcare through their jobs, compared to the national average of 49%.
Fun fact: Every senator from the 13 states with the highest rates of usage of ACA exchanges voted to repeal Obamacare in 2017.