Steve Rattner's Morning Joe Charts: Tesla, Twitter, and Elon Musk
DECEMBER 14, 2022
Elon Musk's antics have had a notable business effect on his biggest endeavor (and the source of the largest component of his wealth), Tesla.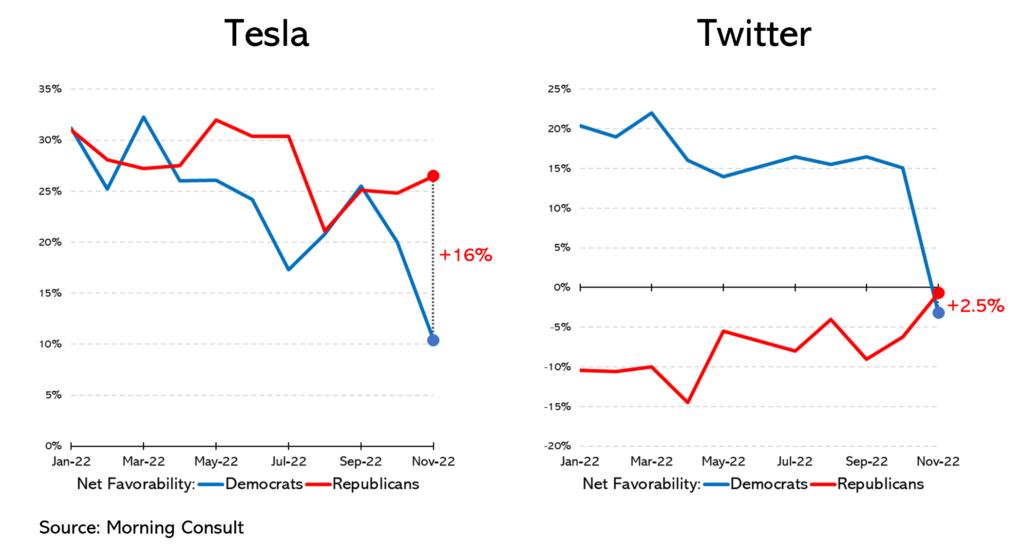 Until Musk's Twitter purchase, Tesla had enjoyed high net favorability ratings among both Democrats and Republicans. But now a significant gap has opened, with Democrats' net favorability dropping to just 10 percentage points while Republican net favorability has remained steady at 26 percentage points. (It's ironic that, under Obama, Tesla received a $465 million loan from the Department of Energy, while in the 2012 presidential campaign, Mitt Romney called Tesla a "loser" company.)
By comparison, Twitter has historically found more favor with Democrats than with Republicans. But since Musk's purchase, that gap has – perhaps not surprisingly – closed.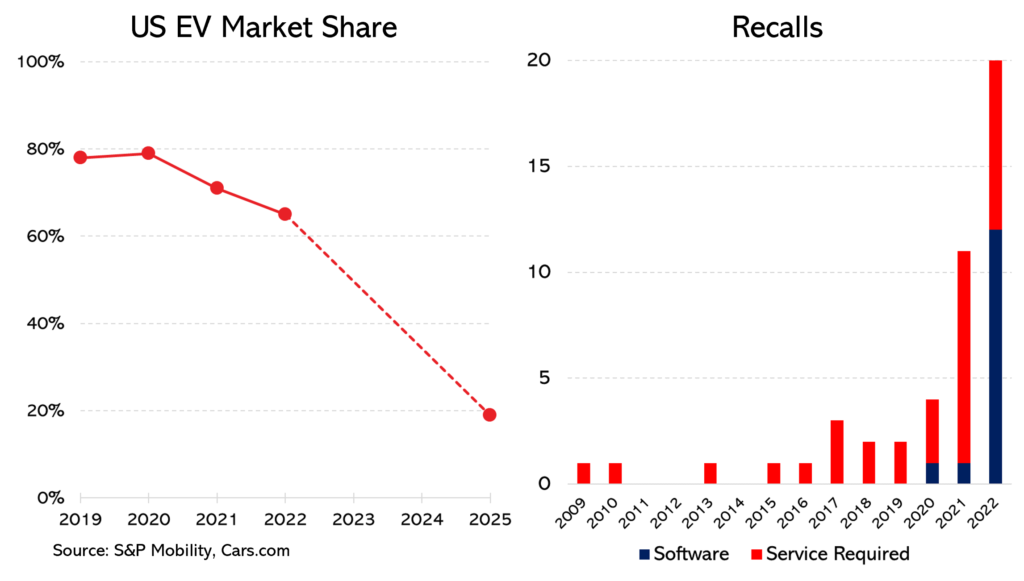 Musk's politicization of the automaker comes at a somewhat difficult moment for the company. While its sales are still growing, its market share is declining, particularly for its lower-priced versions, like the Model 3, which costs $48,000. With many new electric vehicles coming to market (as many as 159 by 2025, compared to 48 today), the company faces significant new competition.
Meanwhile, it has begun to have quality control issues. In 2022, it has issued 20 recalls, 12 involving software that could be fixed remotely and 8 involving hardware. That's up from 11 total in 2021 and 4 in 2020. Also this year, both the Department of Justice and the National Highway Traffic Safety Administration have opened investigations.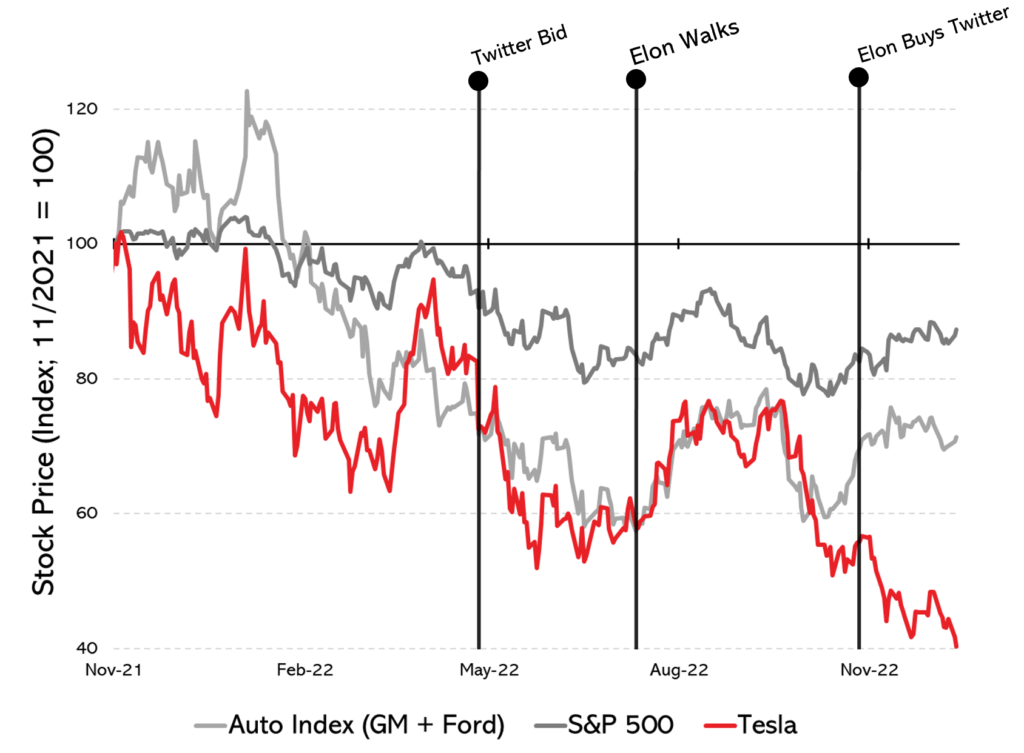 All of that has taken a toll on Tesla's stock price, which is down 54% so far this year (15th worst out of the 500 companies in the S&P index.) That is also substantially worse than the stock price performance of other automakers. (At least part of this decline is due to Musk selling shares; he sold $4 billion worth in November alone.) As a consequence, just yesterday (Tuesday), Musk lost his status as the richest person in the world to Bernard Arnault, the CEO of Louis Vuitton, according to the Bloomberg Billionaires Index.