On MSNBC's Morning Joe today, Steve Rattner explained the Fed's latest decision – and where things stand in the central bank's uphill battle against inflation.
The Federal Reserve announced its fourth consecutive 75-basis-point interest rate increase on Wednesday as part of its continuing battle to contain raging inflation. That was expected. But what wasn't expected was Fed Chairman Jerome Powell's strong language at his press conference, insisting that the Fed would continue to raise rates until price increases subside. The stock market promptly dropped sharply.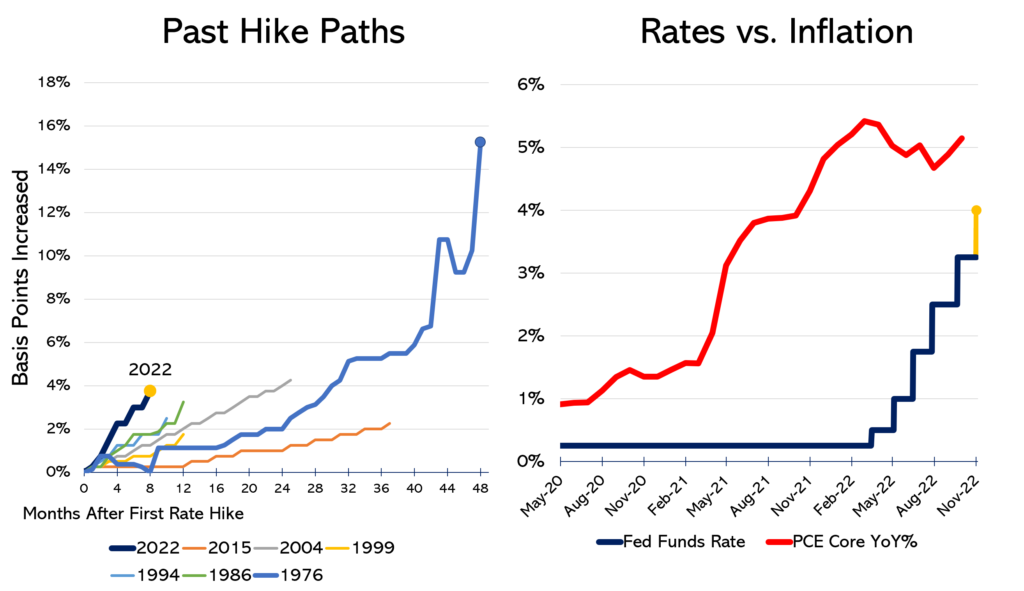 Even before yesterday's announcement, the central bank was already on a faster rate-raising trajectory than in any previous cycle in memory, even including its fiercest battle against inflation in the late 1970s. That's in large part because the Fed had been wrong in its early assessment that rising prices were only "transitory" and had delayed raising rates until well into the inflationary cycle. In addition, thus far, there is no sign of inflation abating.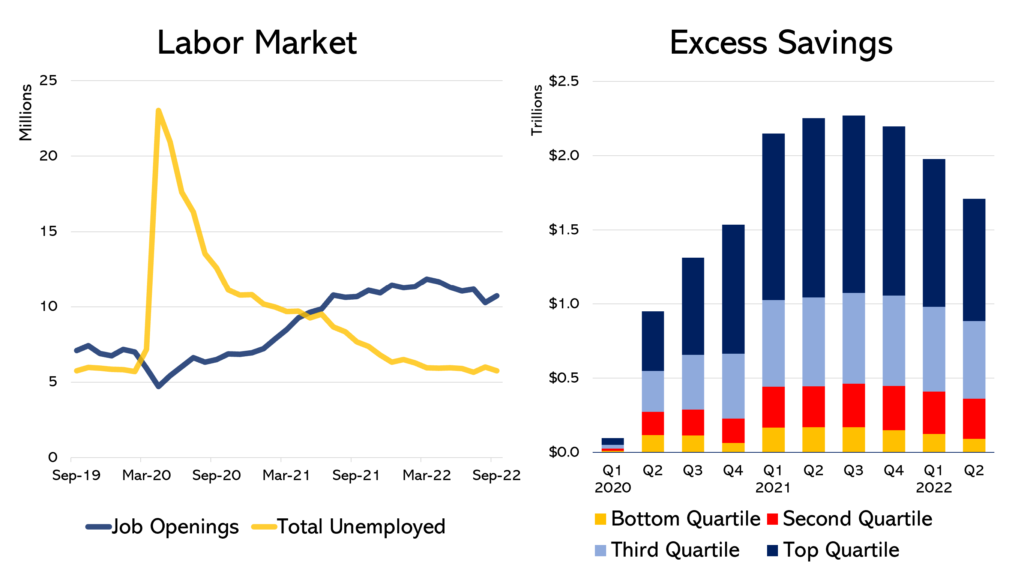 While some parts of the economy — notably, housing — are showing signs of cooling as the Fed has hoped, other indicators show continuing robustness. Last week, the Commerce Department announced that the economy expanded at a 2.6% annualized rate (after adjusting for inflation) in the third quarter. Another announcement last week revealed that the number of unfilled jobs surprisingly increased last month; there are almost two open jobs for every American trying to find employment. That has kept upward pressure on wages, which would be a good thing in a non-inflationary environment but not what is required at the moment.
Meanwhile, consumers still have plenty of cash to spend due to a combination of less spending and more payments from the government during Covid. While these "excess savings" have dropped from a peak of almost $2.5 trillion, they remain elevated.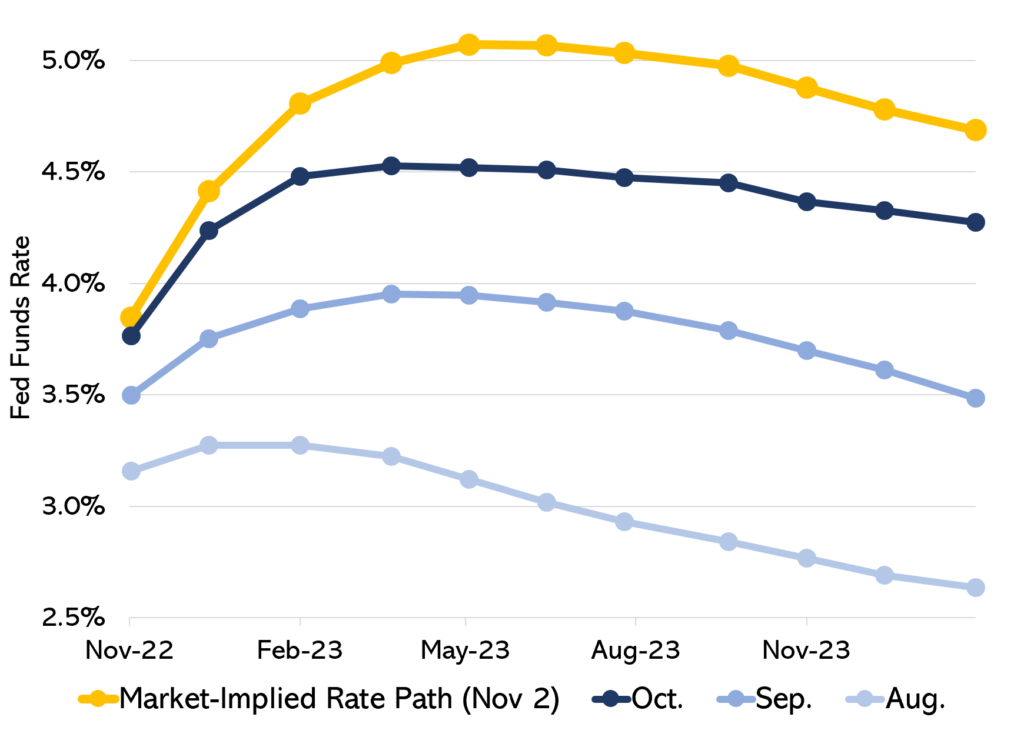 More interest rate increases are almost certain to come, and markets have been adjusting accordingly. As recently as August, the market expected the Fed's benchmark rate to peak at around 3.25% early next year and then begin declining. Now, investors anticipate a peak at just over 5% next May. That's good news for savers but bad news for borrowers; mortgage rates, for example, recently rose to over 7% for the first time in more than two decades.