On MSNBC's Morning Joe today, Steven Rattner charted the ongoing price surge in the American economy, highlighting the extent to which workers and consumers are losing more and more ground to inflation.
The Labor Department released the March Consumer Price Index figures on Tuesday and it was not a pretty picture. Prices rose by 8.5% over a year ago, faster than the previous month and the fastest rate since December 1981 (when interest rates were at 12%, unemployment was 8.5% and we were in a recession).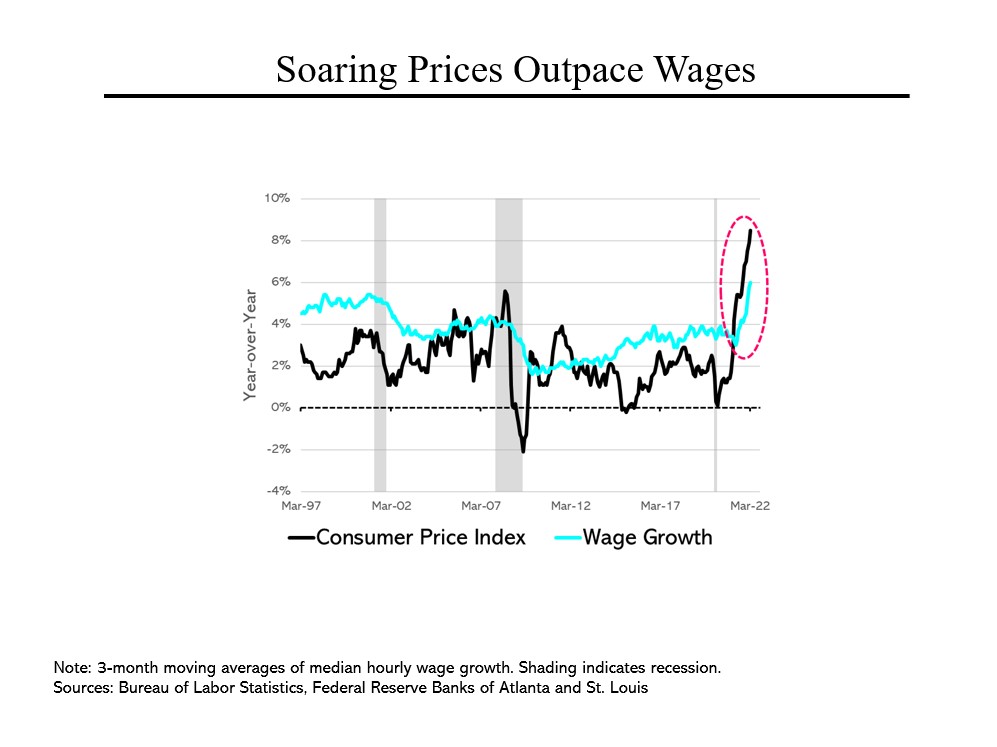 The acceleration of inflation in just 7 months is remarkable. Since the financial crisis, the preoccupation of economic policymakers has not been too much inflation but too little. Largely due to the extraordinary stimulus injected into the economy to combat the pandemic, all of that has changed.
To be sure, the war in Ukraine has also been a significant unexpected – and unwelcome – factor. Higher gasoline prices ($4.20 a gallon in March, compared to $2.90 a year ago) accounted for over half of the monthly increase. But other inflationary pressures, particularly from housing, have yet to be fully reflected in the CPI.
Yes, wages are also rising faster but not nearly fast enough to keep up with prices. In other words, notwithstanding all the stimulus (or perhaps because of it), Americans are falling further behind for the first sustained period since at least 1997 (which is as far back as the data goes).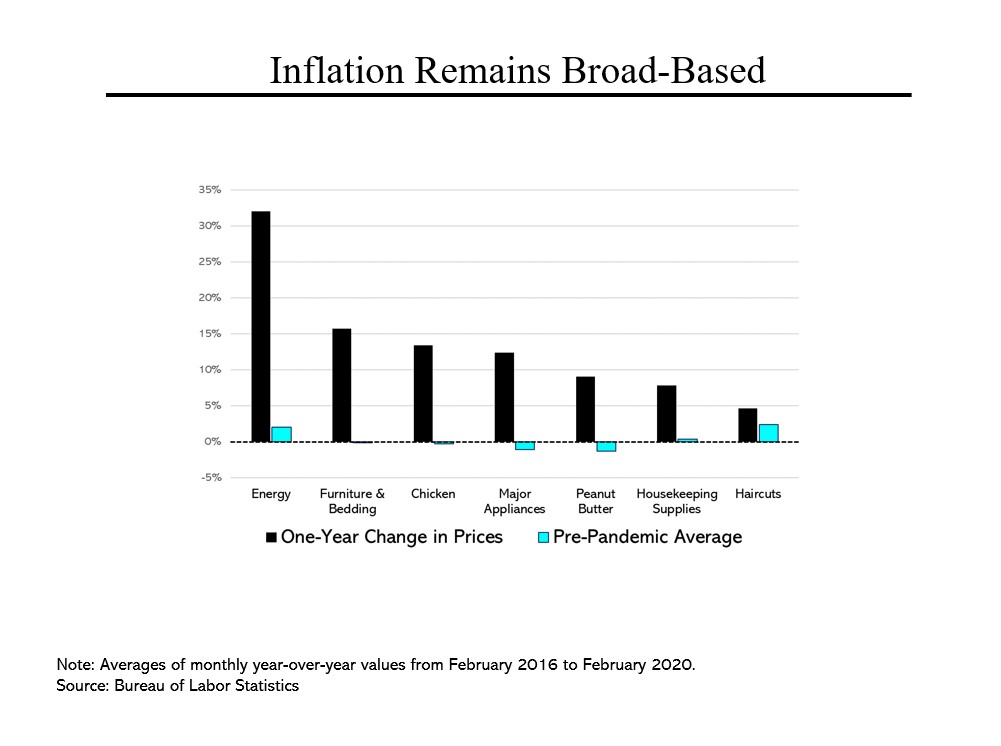 Americans are facing sticker shock across a huge range of goods and services. In addition to energy, furniture prices are up 16%; before the pandemic, they were barely rising. Chicken and appliances are up by double digits; even peanut butter is up by nearly as much. Again, the war in Ukraine has played a role in pushing wheat prices up by 39% and corn up by 19%.
Not surprisingly – given the supply chain issues – the prices of durable goods rose by 17% while the price of services rose by 5% over last year.
There were pockets of good news. Used car prices, which have contributed substantially to inflation in prior months, declined by 3.8% from February. Television prices dropped by 3%.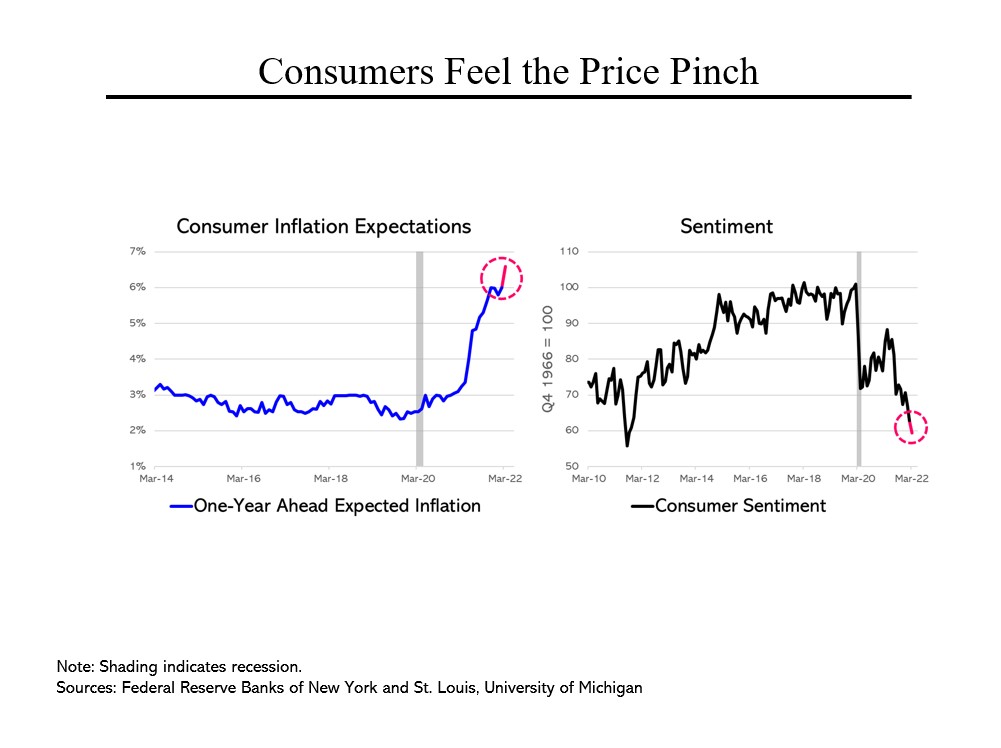 Despite the glimmers of better news, consumers have turned even more pessimistic. They now expect prices to rise by 6.6% in the coming year, up 0.6% in just a month and up from 3% just 14 months ago. That has certainly contributed to a fall in consumer sentiment, down to 2011 levels when unemployment was nearly 9%. According to a recent poll, 81% of Americans believe we are likely to experience a recession in 2022.
Another small pocket of good news: Consumers still think inflation will subside to under 4% in the next three years. But note that that is still well above the Fed's target of 2%.