On MSNBC's Morning Joe today, Steven Rattner presented charts highlighting the good news in recent economic reports which, if sustained, will prove a headwind for Democrats in the 2020 elections.
Last week brought good economic news for the country but perhaps not so good for Democrats' 2020 election prospects. Strong hiring, rising wages and improved productivity all made the headlines and helped President Trump's narrative that his policies of tax cuts and deregulation have made a positive difference.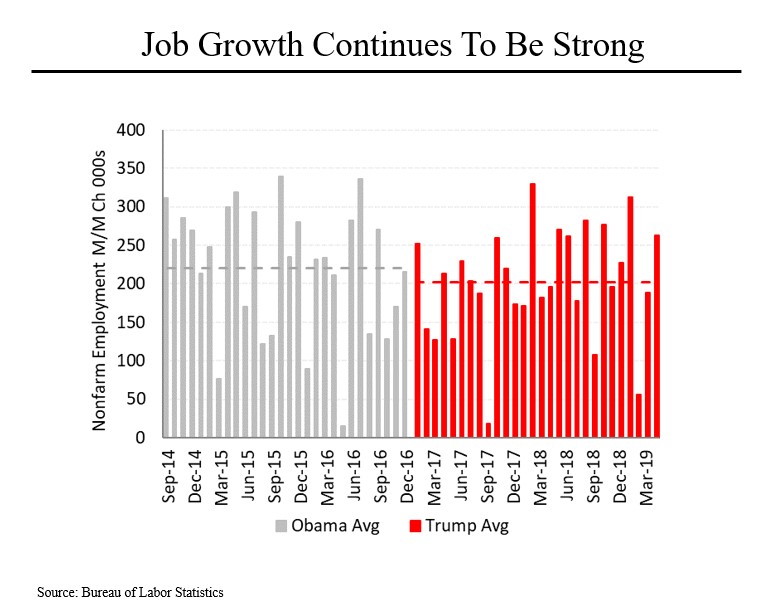 On Friday, the Labor Department reported that 263,000 jobs were created in April and the unemployment rate is now the lowest in 50 years. That's a big plus for Mr. Trump because analyses by economists of past elections show that strong new jobs creation is one of the two biggest factors in voters' decisions. (The other is income after adjustment for inflation, discussed in the next chart). That said, Democrats will inevitably point out that jobs growth during Mr. Trump's first 28 months in office is still slower than it was in President Obama's last 28 months in office – 202,000 jobs a month for Mr. Trump compared to 220,000 jobs a month for Mr. Obama. It's also worth noting that payrolls have now risen for 103 months in a row and the economy has created 20.7 million jobs since the end of the recession in 2009. Three-quarters of those new jobs were created during the Obama presidency.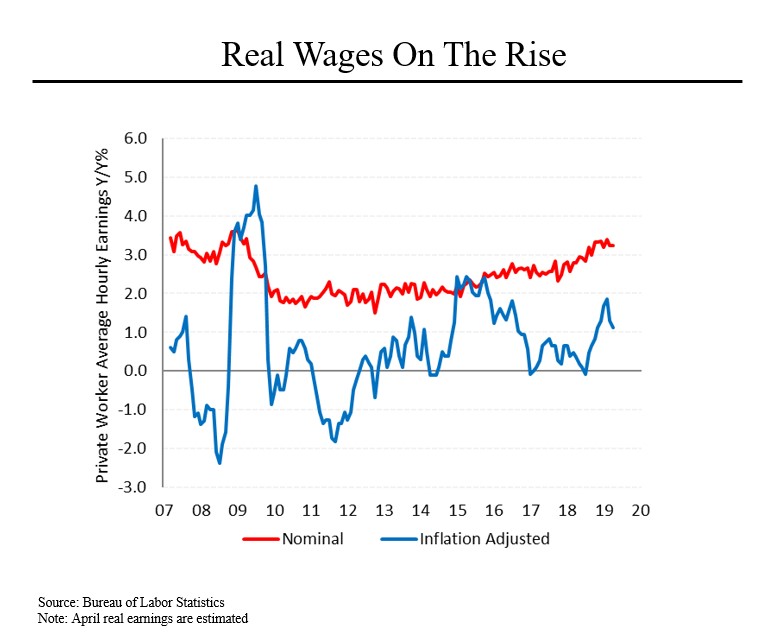 The other good news on Friday was that wages rose by 3.2% compared to the year earlier period. But here again, the pace of wage increases has been quickening since well before Mr. Trump's election. More important than nominal wage growth is real wage growth (nominal wages after adjustment for inflation). Here the news is mixed. After some significant improvement in the last two years of the Obama presidency, real wages barely budged under Mr. Trump until last November. Whether this positive trend will continue – particularly if inflation picks up — remains to be seen.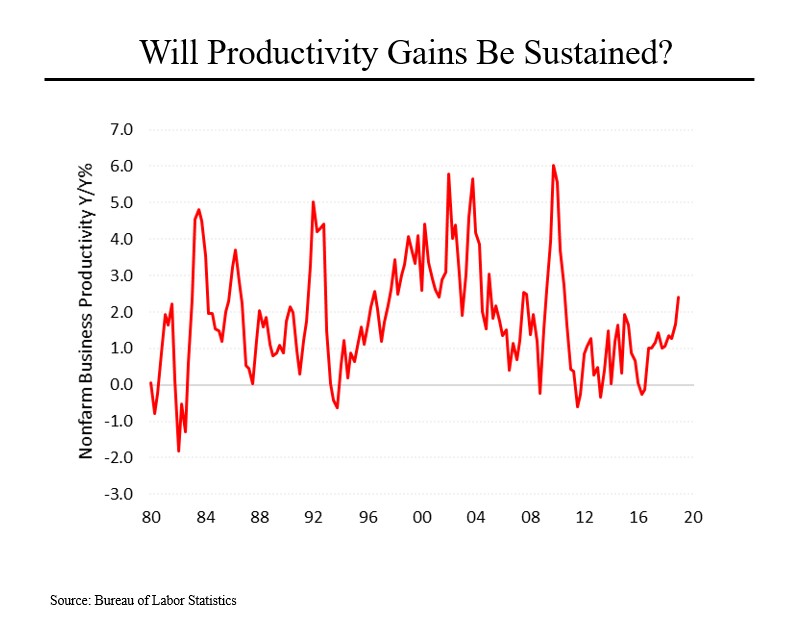 The most important economic news of last week came on Thursday, when the Labor Department released the latest productivity figures. While not as visible as some other economic indicators  like job creation, productivity is one of the most important measures of economic performance. Without gains in productivity (efficiency), there can be no sustained growth in the economy or wages. But productivity is a confounding statistic – economists have never been able to explain or project productivity changes. And as this chart shows, productivity has been jumping around for many decades and since 2012, productivity performance has been disappointing. But productivity has recently been on the upswing and last week's figures were the strongest since 2010. But again, whether this level of improvement can be sustained remains to be seen.